Crane Season
Guided Crane Experience
March 9, 2024 - April 6, 2024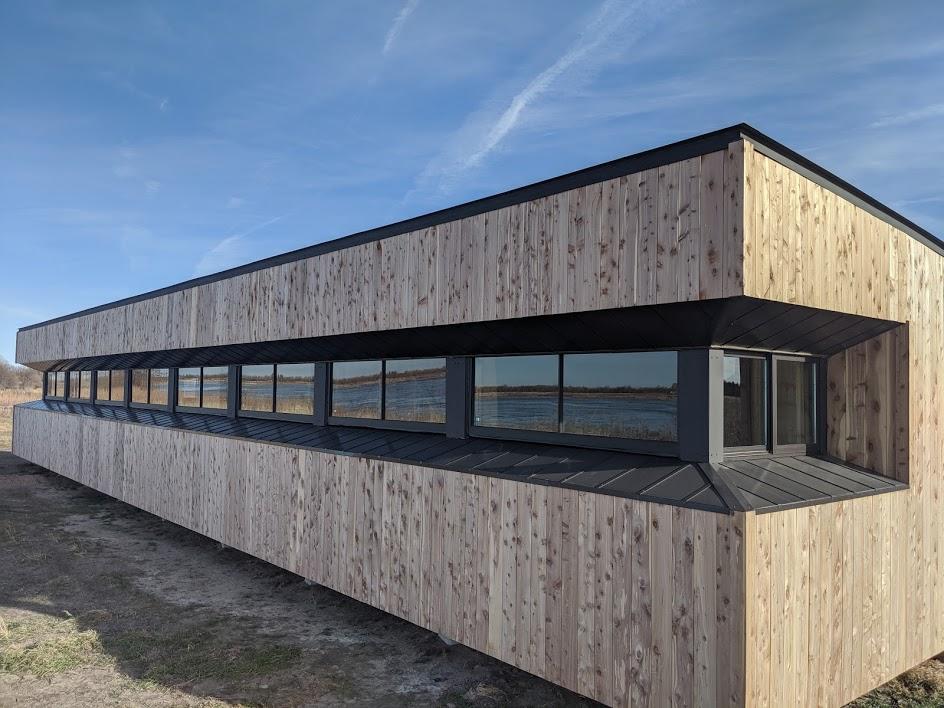 The Guided Crane Experience provides guests with the opportunity to observe thousands of cranes as they fly into the Platte River at dusk, and lift off from the river at dawn. Rowe Sanctuary's discovery stations are strategically placed along the Platte River to provide excellent views of the Sandhill Cranes while they roost on the river.
Ages: 10 Years + (All guests must be able to remain still and quiet for up to three hours)
Cost: $50/person/tour (plus taxes and fees)
Tours are available in both morning and evening.
Location: All tours begin at the Iain Nicolson Audubon Center, at 44450 Elm Island Road, Gibbon, NE 68840. Drive time from south Kearney to the Iain Nicolson Audubon Center is approximately 20-25 minutes. From Grand Island, drive time is 45-50 minutes.
Photography Policy:
Use of flash photography not allowed to minimize disturbance to cranes.
Participants may NOT use tripods or continuous shooting mode during the Guided Crane Experience. Monopods are allowed.
Objects (i.e., camera lens) must not extend beyond the window sill of the discovery station.
Use of tablets is prohibited.
Cell phones must be placed on airplane mode. LCD screens must be dimmed. Auto focus lights should be turned off if possible.
No Flashlights allowed.
Rowe Sanctuary reserves the right to ban use of any device determined to be a nuisance.
Important Details:
You may need to walk up to a half a mile to and from the discovery station in the dark. We do have the capacity to help with ambulatory needs for this experience if difficulty walking is indicated on your reservation.
Dress in warm clothing (i.e., winter coat, insulated gloves, stocking cap, wool socks and thermal layers). Temperatures in March and April regularly reach below freezing and blinds are not heated.
Dress in dark-colored clothing to minimize disturbance to cranes.
You are welcome to bring warm drinks and snacks into the discovery station.
You must stay in the discovery station for the duration of your tour with the exception of toilets located outside of your discovery station.
Pre-payment is required. We accept Visa, MasterCard & Discover.
Cancellations are refundable up to 14 days prior to your trip, but are subject to a 5% charge on your purchase total.
We appreciate your understanding that every crane experience is unique. Although the weather during your tour and location where cranes choose to roost is beyond our control, we will always do our best to make your Rowe Sanctuary experience unforgettable.
Please be aware that ALL of our current programming is subject to change.
All tours will be cancelled and refunds given, when the National Weather Service issues a Weather Warning.
We evaluate local conditions daily to determine the extent that crane opportunities can take place. The safety of our staff, volunteers, and guests are the utmost priority.
If you have any questions, please call the center at (308) 468-5282.
How you can help, right now
Become a Volunteer
Volunteers are critical to the operations at the Iain Nicolson Audubon Center at Rowe Sanctuary. Take a look at our volunteer opportunities and consider joining this incredible team.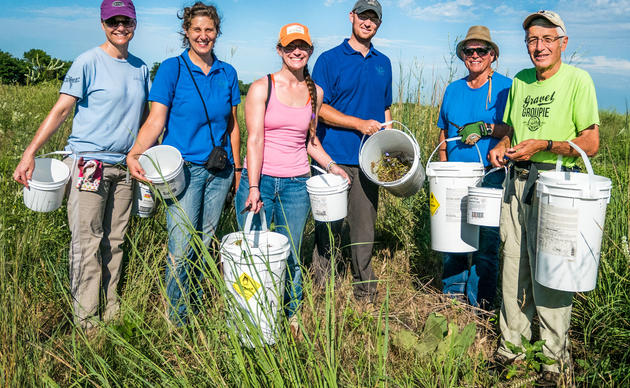 Make a Gift Today
Your generous support helps to ensure that Sandhill Cranes and other wildlife that depend on the Platte River will have this wonderful resource for years to come.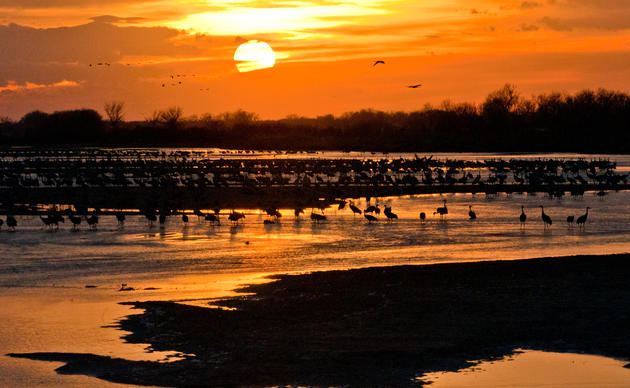 Rowe Sanctuary's Online Gift Shop
Our gift shop has a wide variety of items and your purchase supports our conservation efforts along the Platte River in south-central Nebraska.