About
Staff
Staff listing for the Iain Nicolson Audubon Center at Rowe Sanctuary
Bill Taddicken - Director
Bill leads and oversees all Rowe Sanctuary programs on the 3,000-acre Sanctuary and has worked extensively on conservation of the Platte River for Sandhill Cranes, Whooping Cranes, and other wildlife. Previous positions included Assistant Director and Director of Conservation. Bill has a B.S. in wildlife biology.
Soncey Kondrotis - Operations Manager
As Operations Manager, Soncey oversees day-to-day operations of the Center and Sanctuary. She grew up in Colorado and has lived in Nebraska for several years moving here from Virginia to be closer to family. Soncey has earned a B. A. in Business Administration.
Beka Yates - Education Manager
As Education Manager, Beka oversees all educational programming at the sanctuary. Such programs include school programs, summer camps, adult programs and monthly family programs. Beka received her Bachelor of Science in Biological Sciences with emphasis on biology and public outreach from Illinois State University. She has hands on experience in informal educational as an education intern at Sugar Grove Nature Center near Bloomington, IL. and working in a variety of education focused positions at the Saint Louis Zoo, including Early Childhood Instructor and most recently an Education Instructor.
Cody Wagner - Conservation Program Manager
Cody coordinates the conservation program on the sanctuary. He grew up in rural central Nebraska near Chapman. Cody has earned a B.S. in Biology and Environmental Studies. He has previous experience from the Lower Elkhorn Natural Resource District, the US Fish and Wildlife Service refuge system, and the Nebraska Game and Parks Commission.
Amanda Hegg - Conservation Program Associate
Amanda assists in conservation planning, maintenance of long-term monitoring efforts, and habitat management at Rowe Sanctuary. Amanda grew up in South Dakota and is a graduate from the University of South Dakota where she studied conservation biology and sustainability. She spent three years researching the impacts of invasive plants on breeding birds in Missouri River riparian forests, and worked for the National Park Service and South Dakota Game, Fish and Parks. She is also a dedicated volunteer with Raptor Conservation Alliance.
Catherine Worley - Volunteer Coordinator and Center Operations
Catherine is the Senior Coordinator of Center Operations. Catherine grew up in Houston, Texas, and has a B.S. in Ecology and Evolution from Trinity University. She has experience in prairie restoration, vegetation, and pollinator monitoring from working with the Texas Conservation Corps and Monarch Joint Venture.
Anne Winkel - Senior Coordinator, Outreach
Anne is the Senior Coordinator of Outreach for Rowe Sanctuary. She grew up on a farm close to Shickley, in south central Nebraska. Anne earned a B.A. in bible, religion and philosophy with a minor in women's studies.
How you can help, right now
Become a Volunteer
Volunteers are critical to the operations at the Iain Nicolson Audubon Center at Rowe Sanctuary. Take a look at our volunteer opportunities and consider joining this incredible team.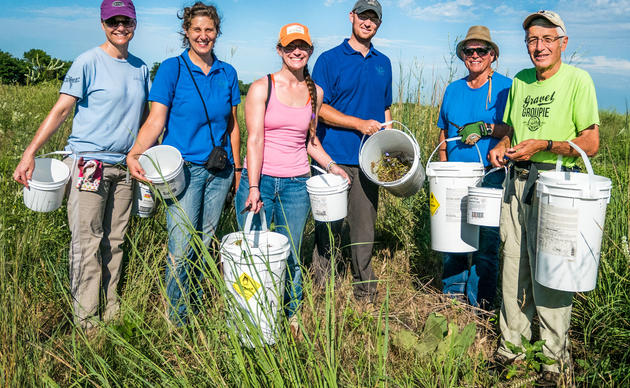 Make a Gift Today
Your generous support helps to ensure that Sandhill Cranes and other wildlife that depend on the Platte River will have this wonderful resource for years to come.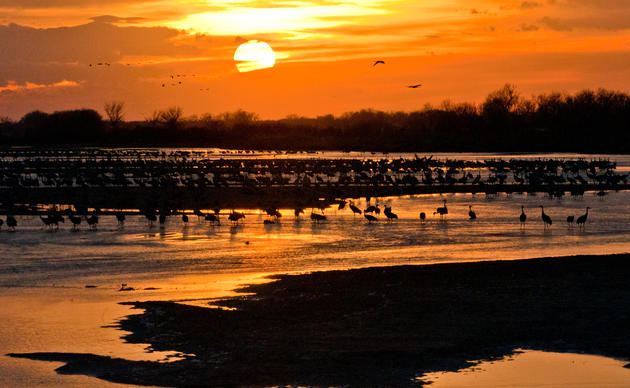 Rowe Sanctuary's Online Gift Shop
Our gift shop has a wide variety of items and your purchase supports our conservation efforts along the Platte River in south-central Nebraska.