Become a member of our team.
Thank you for your interest in volunteering at Audubon's Rowe Sanctuary!
There are many fun and satisfying ways to become involved with the community here. No matter what your schedule or your interests, there is something here for you! We will tailor your volunteer experience to fit your individual needs or preferences.
While crane season is our busiest time of the year; volunteers are needed all year long.
Volunteers are a very important part of the operation here and an important link into the greater community. Volunteers help us maintain and preserve our 2,400 acres of critical habitat by completing citizen science projects, helping with education programs, office administration, and building maintenance.
The first step to become a Rowe Sanctuary volunteer is to complete the volunteer application located at the bottom of this page or online here.
You may either send this electronically to rowevolunteercoordinator@audubon.org or in the mail to
Iain Nicolson Audubon Center at Rowe Sanctuary
Attn: Volunteer Coordinator
44450 Elm Island Road
Gibbon, NE 68840
Upon receiving your application, we will be in contact with you to complete additional paperwork, including a successful background check and schedule an interview.
We look forward to getting to know you and allowing you to use your gifts to assist Rowe Sanctuary's mission; to conserve and restore the Platte River ecosystem, focusing on cranes, other wildlife and their habitats for the benefit of humanity and the earth's biological diversity.
How you can help, right now
Become a Volunteer
Volunteers are critical to the operations at the Iain Nicolson Audubon Center at Rowe Sanctuary. Take a look at our volunteer opportunities and consider joining this incredible team.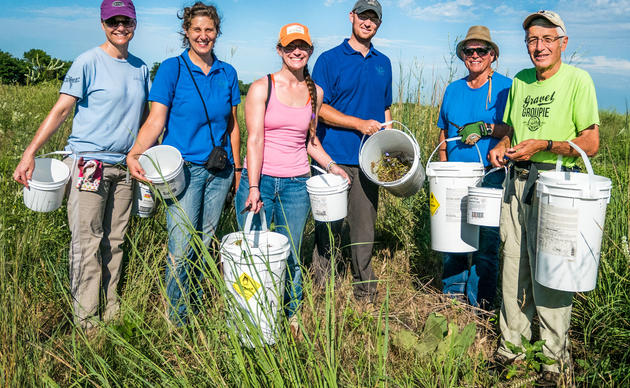 Make a Gift Today
Your generous support helps to ensure that Sandhill Cranes and other wildlife that depend on the Platte River will have this wonderful resource for years to come.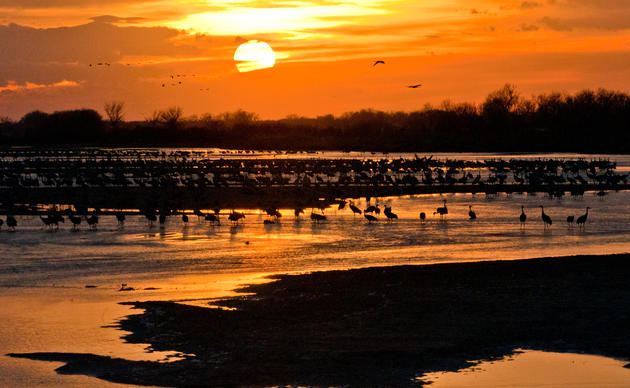 Rowe Sanctuary's Online Gift Shop
Our gift shop has a wide variety of items and your purchase supports our conservation efforts along the Platte River in south-central Nebraska.