Get Involved
2020 Sponsors
Please help us thank the local businesses that support our work along the Platte River.
5,000 & above
In March 2010, the City of Kearney proclaimed Kearney as the Sandhill Crane Capital of the World. For six weeks, late February to early April, more than 80% of the world's population of sandhill cranes converge on Nebraska's Platte River. The Kearney area offers a wide variety of crane viewing experiences and is filled with historical and cultural museums and family-friendly activities. Unique shopping venues are featured in downtown Kearney, "The Bricks" and at the Hilltop Mall. Tempt your palate with an assortment of restaurants featuring local flare, international, national franchise and good ole Nebraska beef. Local wineries and breweries are a must see when you're looking to kick back and relax.
Nebraska Central Telephone Company
Nebraska Central Telephone (NCTC) is an independent telephone company that was started in 1923. NCTC is headquartered in Gibbon, Nebraska and has business offices in Gibbon and Burwell, Nebraska and serves twenty rural Nebraska telephone exchanges. The Company continually upgrades its service offerings, facilities, and support systems to ensure customers have access to the latest in telecommunications services. NCTC provides local and long distance telephone service and broadband Internet access to all its telephone exchanges, as well as CATV service in 12 towns. The Company supports communities where it provides service by purchasing locally and supporting local organizations.
Platte River Recovery Implementation Program
In 1997, Colorado, Wyoming, Nebraska and the Department of Interior formed a unique partnership with the goal of developing a shared approach for managing the Platte River. Water users from the three states and local and national conservation groups joined the effort. Together, these stakeholders developed an innovative approach for improving the management of the Platte — for the health of the ecosystem and the people that depend on it. The Platte River Recovery Implementation Program is the result of that planning effort. The Program is focused on implementing this shared vision for creating and maintaining habitats on the Platte.
$2,500-$4,999
With 170 years of the history of westward expansion, The Archway presents the stories of the millions of travelers along the Great Platte River Road uniquely and with meticulous detail. Witness the transformation of a nation from the trails, to the iron horse, to the fiber optic superhighway. While at Rowe Sanctuary this year, don't forget to pick up your Archway brochure, which includes a special admission offer!
Mac's Creek Winery & Brewery is family owned and operated by the McFarlands since 2001. We are located one-half mile north of Lexington, Nebraska along the banks of Spring Creek. We've been raising grapes since 2000 and regularly grow over 10 varietals that we use to create our wines. In 2019, we ventured into brewing and offer a variety of craft beers on tap. We're committed sustainable craftsmanship. Committed to doing things the right way, the best way we know how. From the grapes that we grow, to our care for the vines and the soil they grow in, to our attention to detail in every step of the winemaking process, we're committed to producing the best wine that we're capable of, not just this year but for years and generations to come. Learn more at www.macscreek.com
$1,000-$2,499
$500-$999
How you can help, right now
Become a Volunteer
Volunteers are critical to the operations at the Iain Nicolson Audubon Center at Rowe Sanctuary. Take a look at our volunteer opportunities and consider joining this incredible team.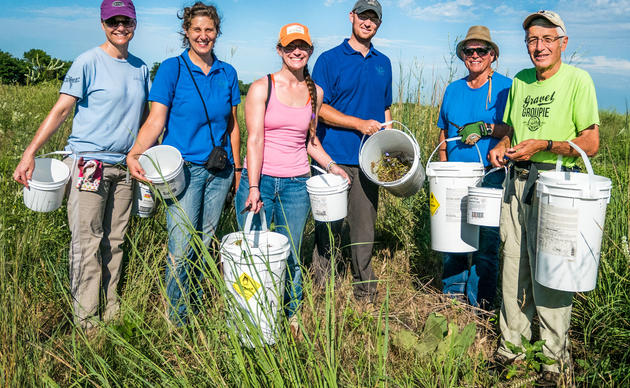 Make a Gift Today
Your generous support helps to ensure that Sandhill Cranes and other wildlife that depend on the Platte River will have this wonderful resource for years to come.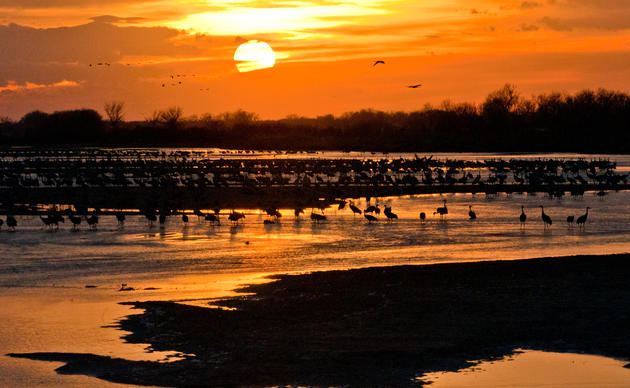 Rowe Sanctuary's Online Gift Shop
Our gift shop has a wide variety of items and your purchase supports our conservation efforts along the Platte River in south-central Nebraska.