Support Our Work
How to Support Rowe Sanctuary's Work
Audubon's Rowe Sanctuary is a self-sustaining office that relies on the generous financial support of people like you.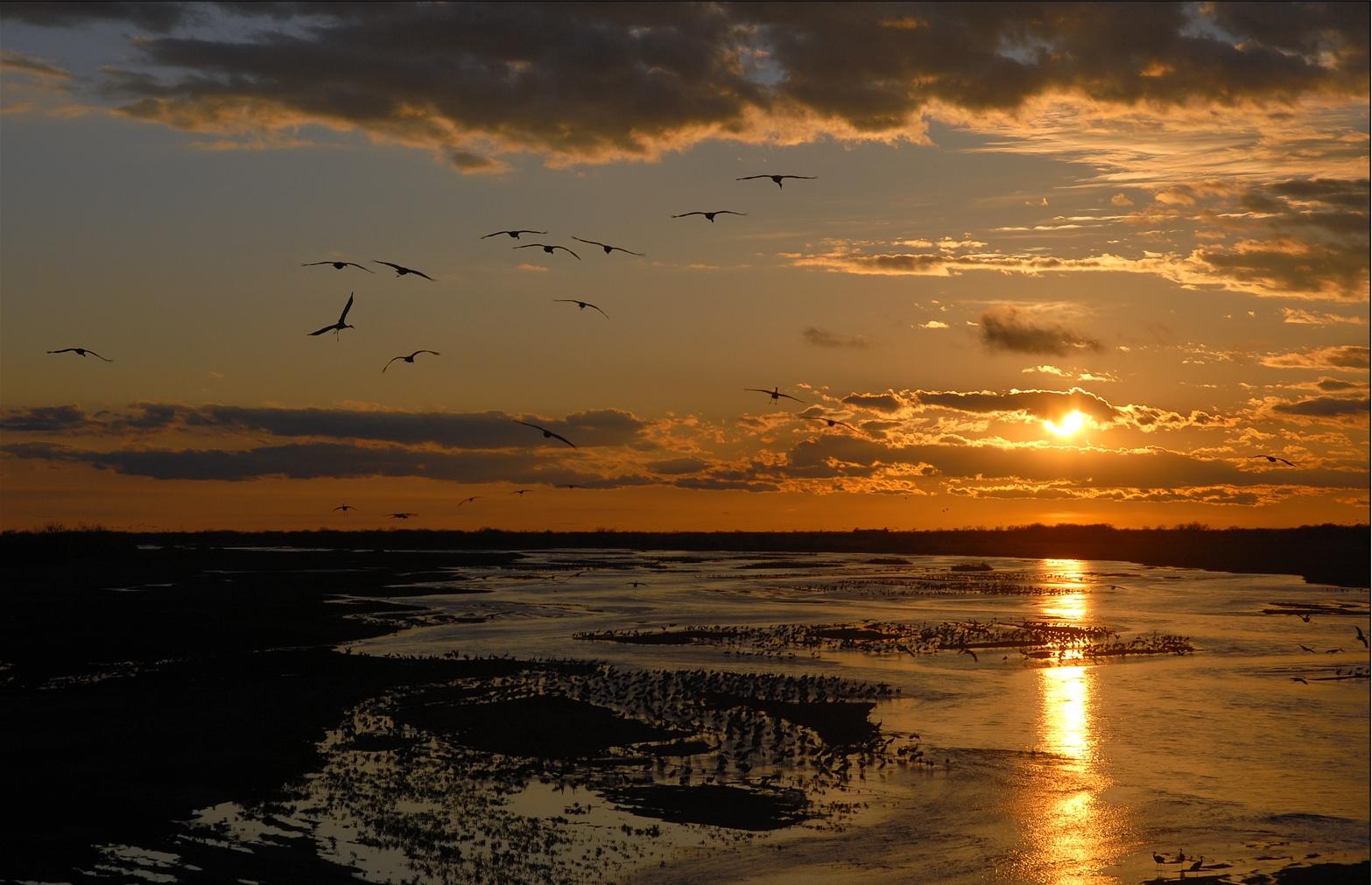 We need your help to ensure that Sandhill Cranes, Whooping Cranes and other wildlife continue to have a place along the Platte River for generations to come. There are many different ways to support our work.
Cash Gifts
A check or money order made payable to Rowe Sanctuary can be sent to the following address:
Rowe Sanctuary
44450 Elm Island Rd.
Gibbon, NE 68840
Monthly Giving Plan
Help provide urgent support for birds and their habitats. Your reliable monthly support will ensure we have the resources to protect valuable wildlife habitat, advocate on behalf of birds and other wildlife, and continue to be the nation's premier force for bird conservation. Click here to start your monthly donations.
Stock Gifts
Make your gift in the form of stock or mutual funds to enjoy the added benefit of avoiding capital gains tax. For information about how to make a stock gift, please contact us at nebraska@audubon.org
Planned Giving
Planned gifts provide lifetime income to donors in exchange for charitable gift annuities, gifts to a charitable remainder trust, or gifts to a pooled income fund. Donations may also be made through a donor's will or retirement plan. In addition to helping Rowe Sanctuary with its important conservation objectives, your planned gift can help you earn guaranteed life income, while saving income and capital gains taxes. Click here to learn more about planned giving. All inquiries will be handled confidentially.
Employee Matching Gifts
Many employers will match the charitable contributions of employees. Ask your company's human resources representative for a matching gift form, fill out your portion, and enclose it with your cash gift.
Honorarium and Memorial Gifts
A contribution given in someone's honor is a wonderful way of commemorating a special day or event, or just giving thanks for someone special in your life. Giving a contribution in the name of someone who has passed away is a beautiful way to pay tribute to his or her love of birds, wildlife and nature.
When you give an honorarium or memorial gift, the person honored or the family of the person memorialized will receive an acknowledgement of your tax-deductible gift. Your token of appreciation recognizes that person's contribution to our conservation efforts and at the same time it broadens and continues their legacy by supporting our work.
How you can help, right now
Become a Volunteer
Volunteers are critical to the operations at the Iain Nicolson Audubon Center at Rowe Sanctuary. Take a look at our volunteer opportunities and consider joining this incredible team.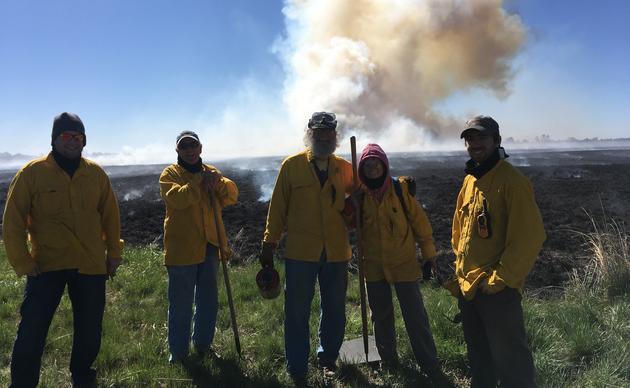 Make a Gift Today
Your generous support helps to ensure that Sandhill Cranes and other wildlife that depend on the Platte River will have this wonderful resource for years to come.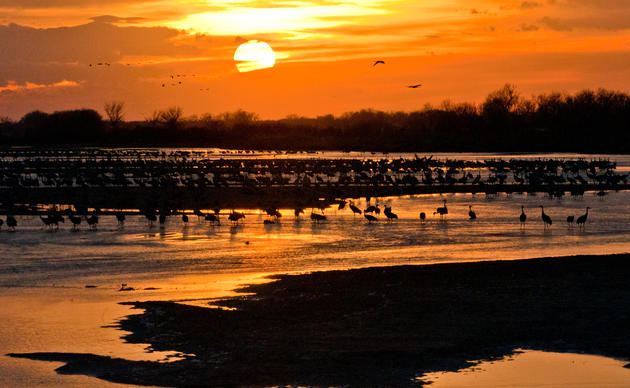 Rowe Sanctuary's Online Gift Shop
Our gift shop has a wide variety of items and your purchase supports our conservation efforts along the Platte River in south-central Nebraska.