About
Iain Nicolson Audubon Center
44450 Elm Island Road Gibbon NE 68840 308-468-5282
So......you say it's made of straw?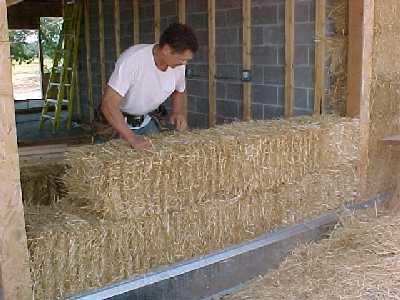 The Iain Nicolson Audubon Center, set along the beautiful Platte River, is the second largest straw bale constructed building in the United States. This education/visitor center not only provides office space for the staff, but also has a classroom/conference room, educational displays, a viewing area of the river and much more. This multi-purpose building is available for rent for business meetings or special events.
Green Aspects of the Iain Nicolson Audubon Center
Insulation
Jean material insulation
Straw bale insulation
Foam insulation made from waste product left over from processing gasoline
High efficiency, operable windows
Closed loop geo-thermal heating and cooling system
Lighting
Solar tube, skylights
Fluorescent lights
Reclaimed products
Local cedar used as posts
3x14 beams from old warehouse used in Great Hall
Recycled carpet
Other
Sustainable harvested wood used where possible
Low flow toilets
Using low VOC paint
Buying locally whenever possible
Compost and recycling throughout area
Using an already disturbed site for building
Restoring land and xeriscaping
Permeable parking lots
Limited concrete used outside
Limited outdoor lighting
How you can help, right now
Become a Volunteer
Volunteers are critical to the operations at the Iain Nicolson Audubon Center at Rowe Sanctuary. Take a look at our volunteer opportunities and consider joining this incredible team.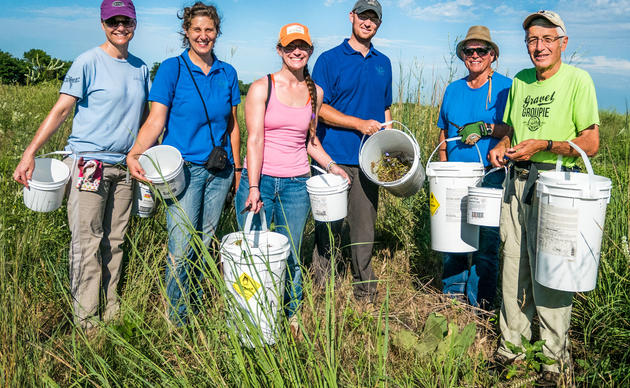 Make a Gift Today
Your generous support helps to ensure that Sandhill Cranes and other wildlife that depend on the Platte River will have this wonderful resource for years to come.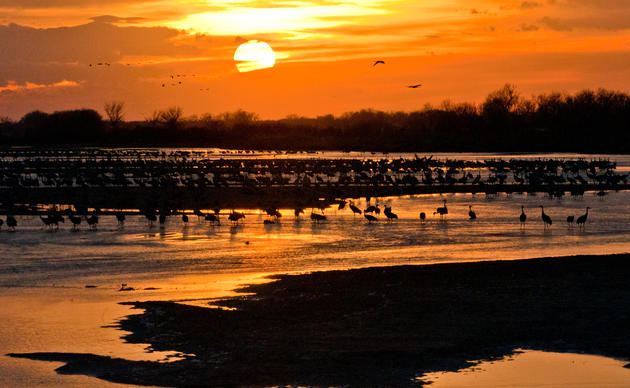 Rowe Sanctuary's Online Gift Shop
Our gift shop has a wide variety of items and your purchase supports our conservation efforts along the Platte River in south-central Nebraska.