The Iain Nicolson Audubon Center is set along the beautiful Platte River. This education/visitor center not only provides office space for the staff, but also has a classroom/conference room, educational displays, a viewing area of the river and much more. This multi-purpose building is available for rent for business meetings or special events.
The visitors' center is open year-round, except most holidays and the week between Christmas and New Year's. The Center is open Monday through Friday from 9 am - 4 pm, and closed on Saturday and Sunday. Admission is free and donations to support our conservation work and education programs are always welcome. For directions to the Center, click here.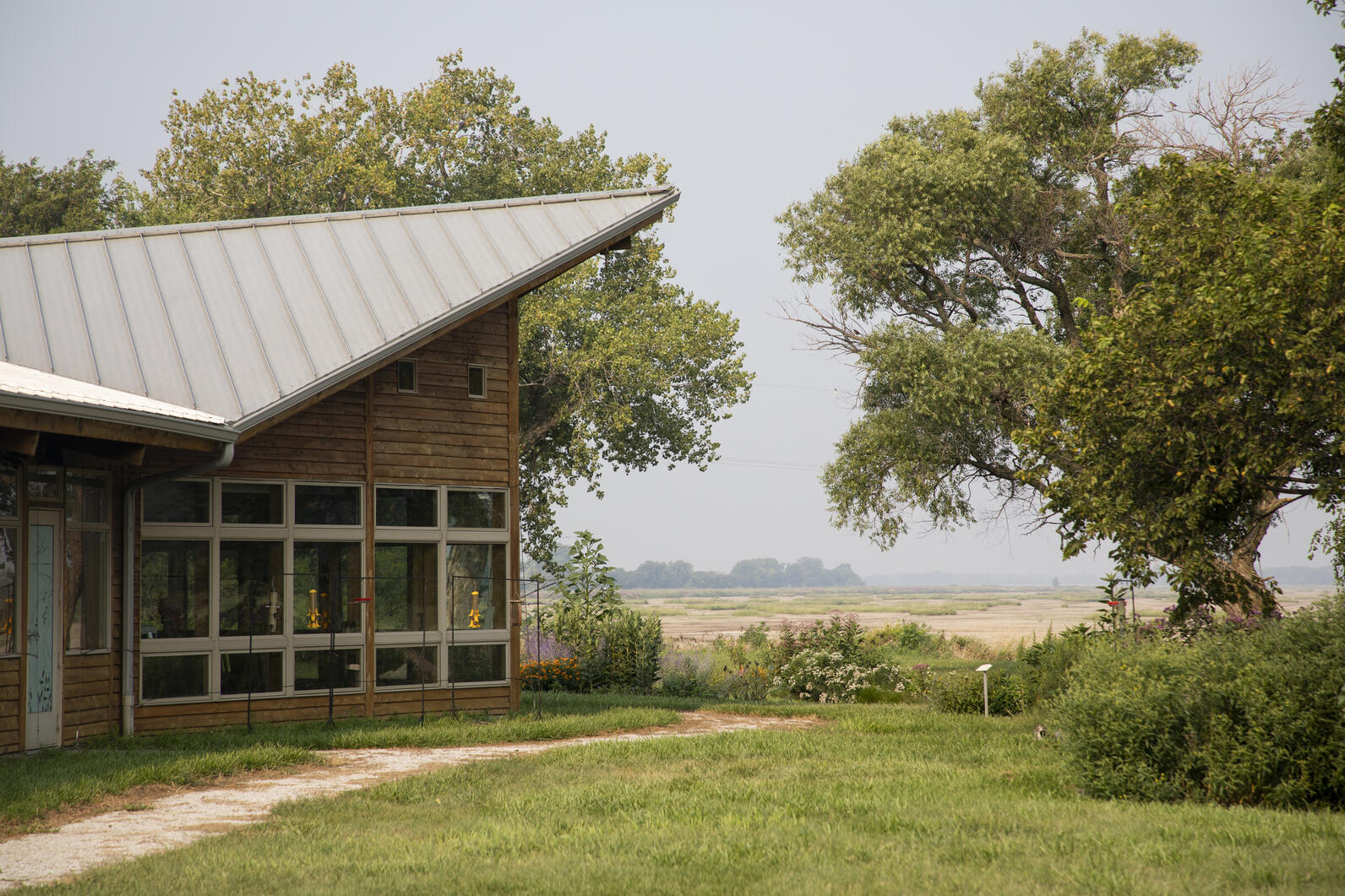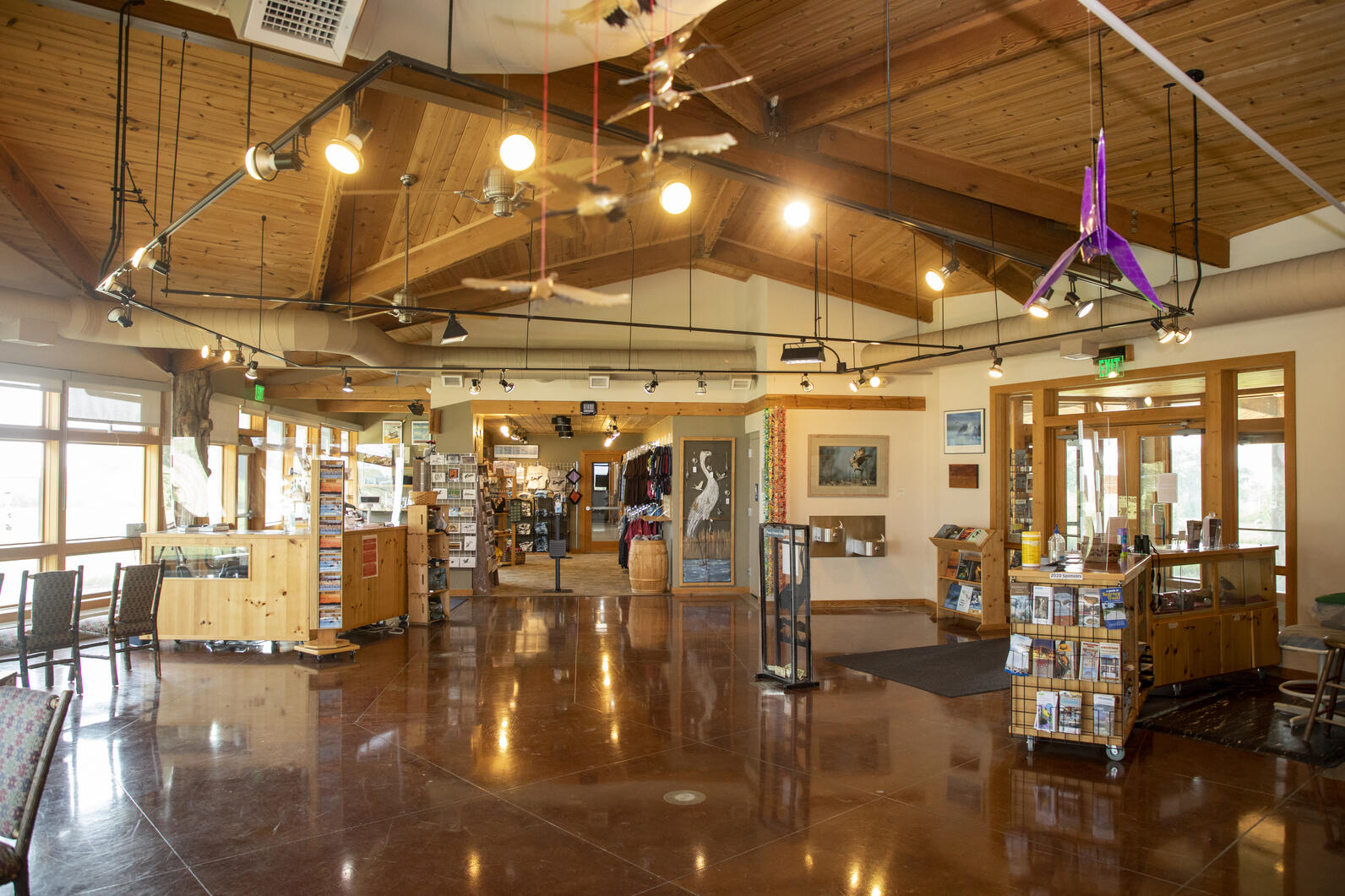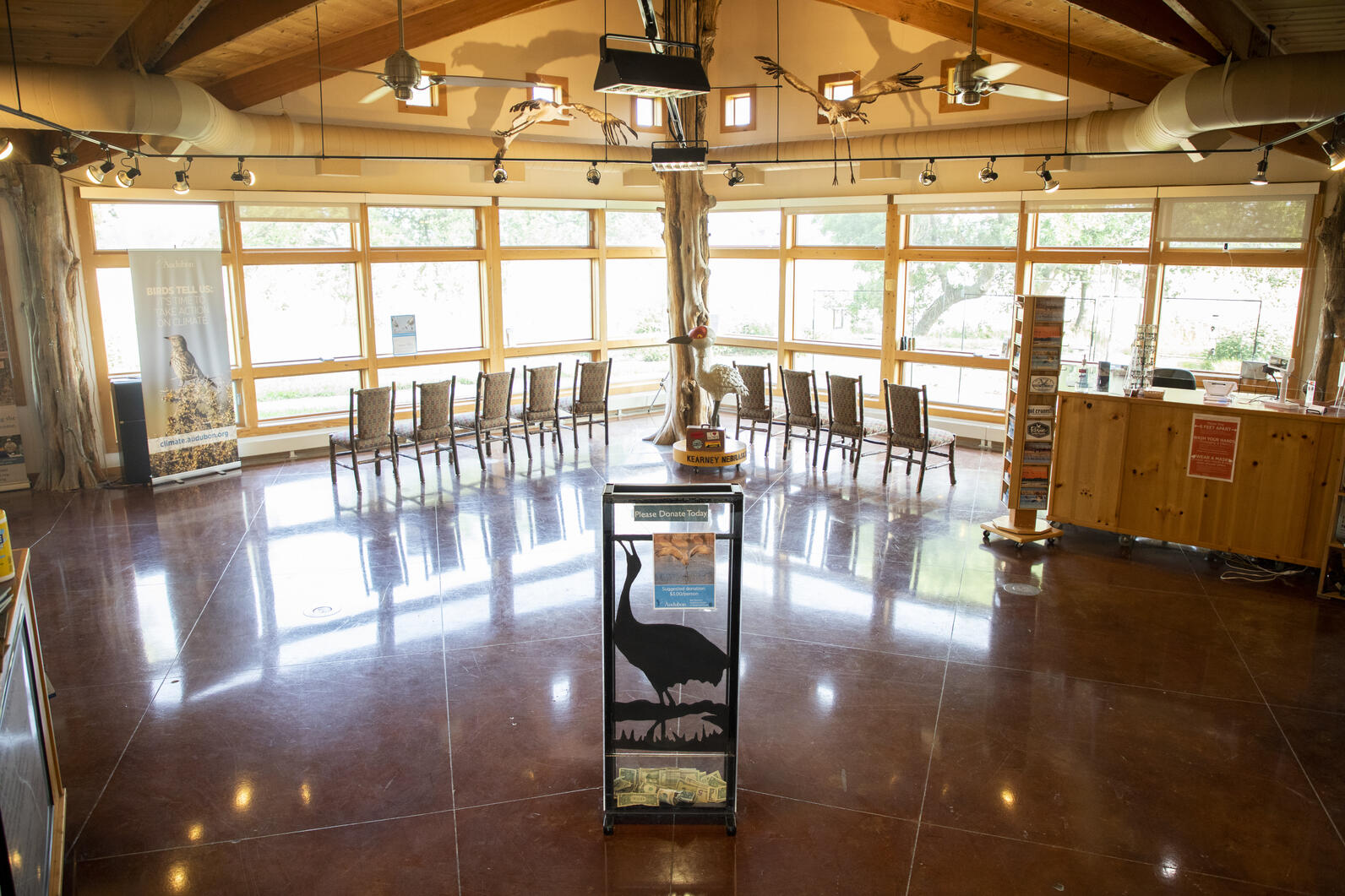 Take a virtual tour of our gift shop and shop online!
History of the Iain Nicolson Audubon Center at Rowe Sanctuary
In 1967, Lillian Annette Rowe, Ph.D. and psychologist in the Army during WWII, left much of her estate to National Audubon Society. The money was to be used to establish a bird sanctuary anywhere in the United States. In 1974, the Lillian Annette Rowe Sanctuary was established with this money. The sanctuary started with 440 acres and increased to 764 within a year and included one part-time warden. The land was purchased from Louis and Margaret Triplett, Donald and Margaret Nutter, and Rose Jacobson.
The site was considered one of the most pristine Sandhill Crane habitats along the Platte River with its wide channels, few in-stream trees and unobstructed views. The longest running wildlife conference, first known as Audubon's Spring River Conference and then as Rivers and Wildlife Celebration and now Audubon's Nebraska Crane Festival, was held in Kearney every March since 1971 and provided impetus for conservation work of the Platte River ecosystem. The Crane Festival ended in 2019 and events are now expanded throughout the spring migration season. The first crane viewing blind trip on the sanctuary occurred in 1975.
In 1988, National Audubon Society purchased the 362-acre farm and buildings where the Center is now located. As visitation grew, the office space became too small. With the generous support of many donors, the construction of the new education center took place in 2002. It was named the Iain Nicolson Audubon Center in honor of volunteer and donor Margery Nicolson's late husband. Construction was completed in mid-January of 2003. The sanctuary has now grown to 2,900 acres and 7 full time staff members.
The Center is the second largest straw bale constructed building in the United States. The Center was constructed with sustainability in mind:
Closed loop geo-thermal heating and cooling system
Foam insulation made from waste product left over from processing gasoline
Straw bale and jean material insulation
High efficiency, operable windows
Solar tube skylights and fluorescent lights
Local cedar used as posts
3x14 beams from old warehouse used in Great Hall
Recycled carpet
Sustainable harvested wood used where possible
Low flow toilets
Using low VOC paint
Buying locally whenever possible
Compost and recycling throughout area
Using an already disturbed site for building
Restoring land and xeriscaping
Permeable parking lots
Limited concrete used outside
Limited outdoor lighting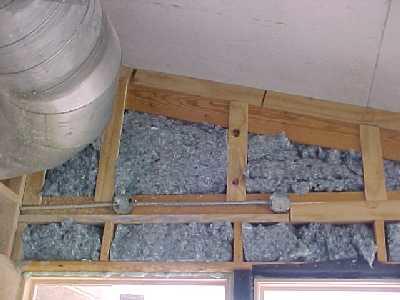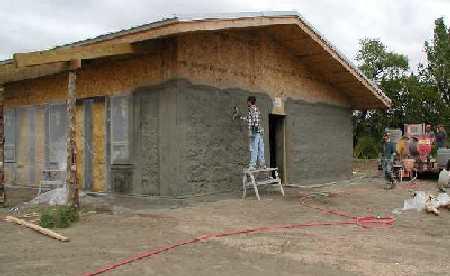 How you can help, right now
Become a Volunteer
Volunteers are critical to the operations at the Iain Nicolson Audubon Center at Rowe Sanctuary. Take a look at our volunteer opportunities and consider joining this incredible team.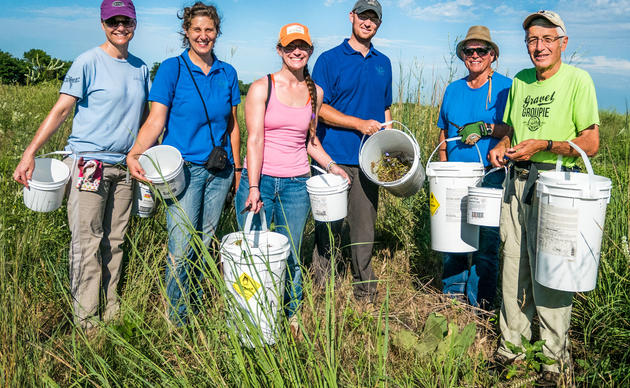 Make a Gift Today
Your generous support helps to ensure that Sandhill Cranes and other wildlife that depend on the Platte River will have this wonderful resource for years to come.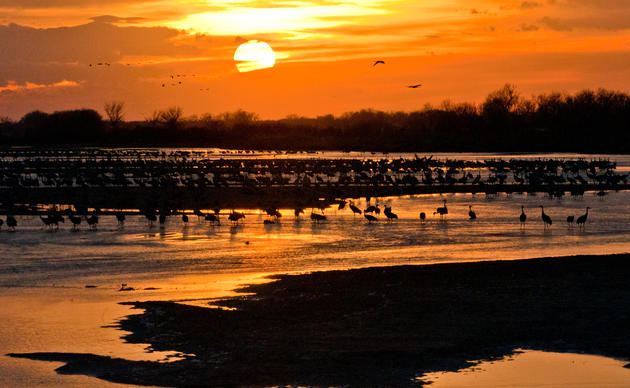 Rowe Sanctuary's Online Gift Shop
Our gift shop has a wide variety of items and your purchase supports our conservation efforts along the Platte River in south-central Nebraska.