Visit
Guided Crane Viewing Experience
Making reservations, helpful tips & photography policy.
Please review the information below prior to making a reservation.
Reservations open January 3, 2022 at 9am Central Time.
$50 plus taxes and fees/person. Pre-payment is required and can be done with Visa, MasterCard, or Discover.
Note: All tours are subject to cancellation on short notice. Fees will be fully refunded any time it is necessary to close for safety.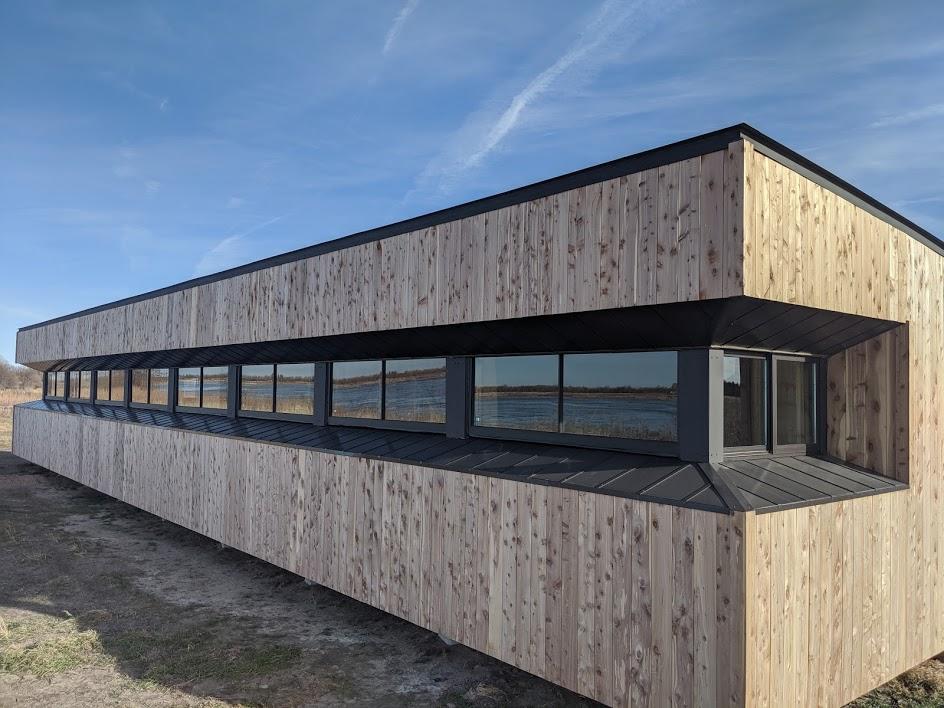 Rowe's discovery stations are strategically placed along the Platte River to provide excellent views of the Sandhill Cranes while they are on their river roost. Tours last approximately two hours and are led by trained guides. Walking distances to viewing blinds range from 1/4 to 1/2 mile over relatively level terrain, with a portion of the walk occurring during very low light conditions (before sunrise and after sunset). Viewing blinds offer shelter from wind, rain, and snow, but are not heated and will be as cold or colder than it is outside. Flash photography is not permitted. See Rowe's photo policies below.
To help determine when you should visit, please review our Plan Your Trip page before making a reservation. Children under the age of 10 are not allowed in viewing blinds. If a member of your party has ambulatory issues, please indicate that in your reservation either online or by calling 308-468-5282.
Where to Meet:
All tours start at the Iain Nicolson Audubon Center. Directions: Take I-80 Exit 285 (Gibbon exit) and drive south two miles to Elm Island Road, then turn west (right) onto Elm Island Road and travel two miles to the Center parking lot entrance located on the north side of the road.
Drive time from south Kearney to the Iain Nicolson Audubon Center is approximately 20-25 minutes. From Grand Island, drive time is 45-50 minutes.
Map
N 40° 40.178
W 98° 53.088
Temperatures can be very cold in March and April and you will be standing in an unheated blind for about two hours, so dress appropriately. It is better to wear too much than not enough.
What to Wear:
Dark colored masks are required
Dress in layers
Winter coat and cold weather clothing, including long underwear
Boots/shoes along with wool or synthetic socks (avoid cotton)
Mittens or gloves, stocking cap or insulated hat
Dark clothing helps to blend in with the surroundings when walking to and from the blinds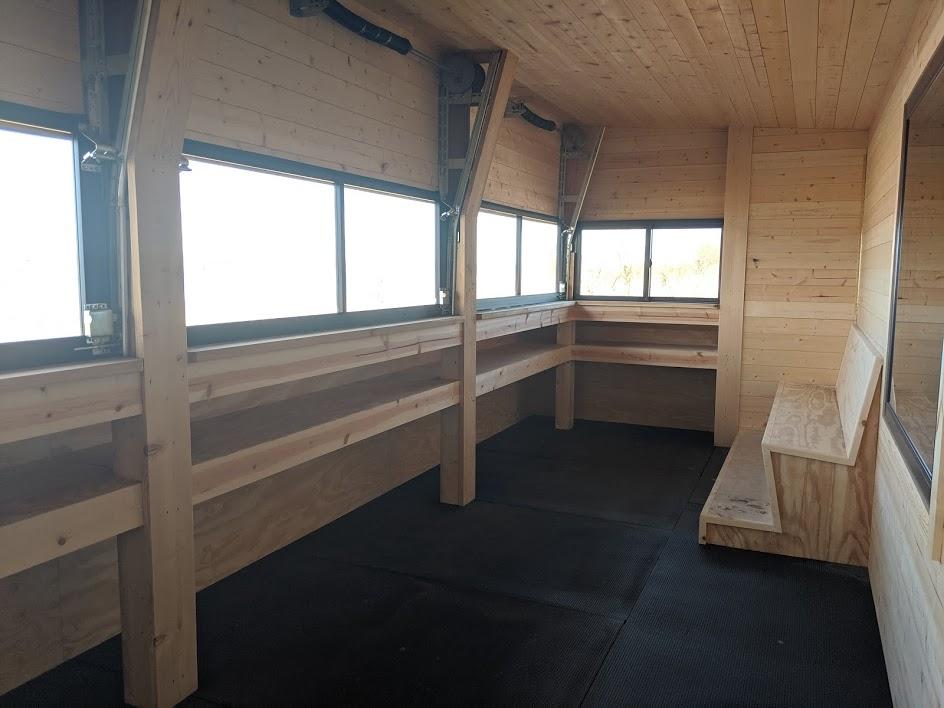 What to Bring:
Binoculars
Camera (NO FLASHES) &/or video camera
Drinks & snacks if desired (chemical toilets are outside each blind)
Flashlights are NOT allowed (Audubon guides will lead groups to and from blinds)
Photography Policy
Cameras and other recording devices are welcome in our viewing blinds, provided they do not place the cranes at risk or detract from the experience for others. Below are rules/guidelines for photography and recording in the general viewing blinds:
Rowe Sanctuary reserves the right to ban use of any device determined to be a nuisance.

The use of cameras and any other recording devices in the viewing blinds is allowed ONLY when there is enough light to prevent disturbance to cranes. Illumination from LCD screens in darkness will spook cranes roosting on the river and diminish the viewing experience for all visitors. Otherwise, all cameras and recording devices must be stored during the tour.
Tablets (Ipads, etc.) are not allowed.

No flash allowed.

Continuous mode or rapid fire photography is not permitted.

Tripods are not allowed but monopods are fine.

Nothing can extend outside the blind windows (camera lenses, binoculars, hands, faces, etc.)

Camera phones must be set on Airplane Mode and silent while on the tour.
How you can help, right now
Become a Volunteer
Volunteers are critical to the operations at the Iain Nicolson Audubon Center at Rowe Sanctuary. Take a look at our volunteer opportunities and consider joining this incredible team.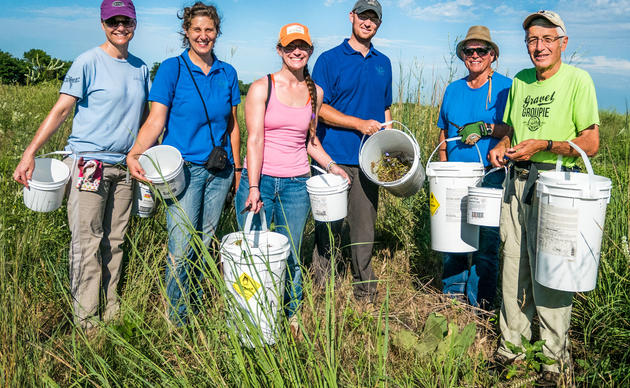 Make a Gift Today
Your generous support helps to ensure that Sandhill Cranes and other wildlife that depend on the Platte River will have this wonderful resource for years to come.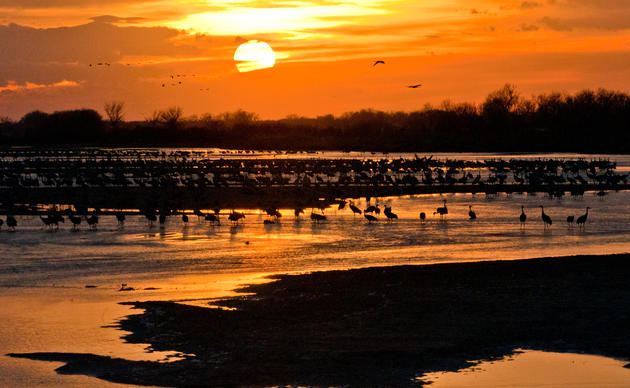 Rowe Sanctuary's Online Gift Shop
Our gift shop has a wide variety of items and your purchase supports our conservation efforts along the Platte River in south-central Nebraska.