Other Event
Owl Prowl
A family-friendly event featuring the creatures that thrive at night!
Friday, October 29, 2021
6:00pm - 8:30pm Central Nebraska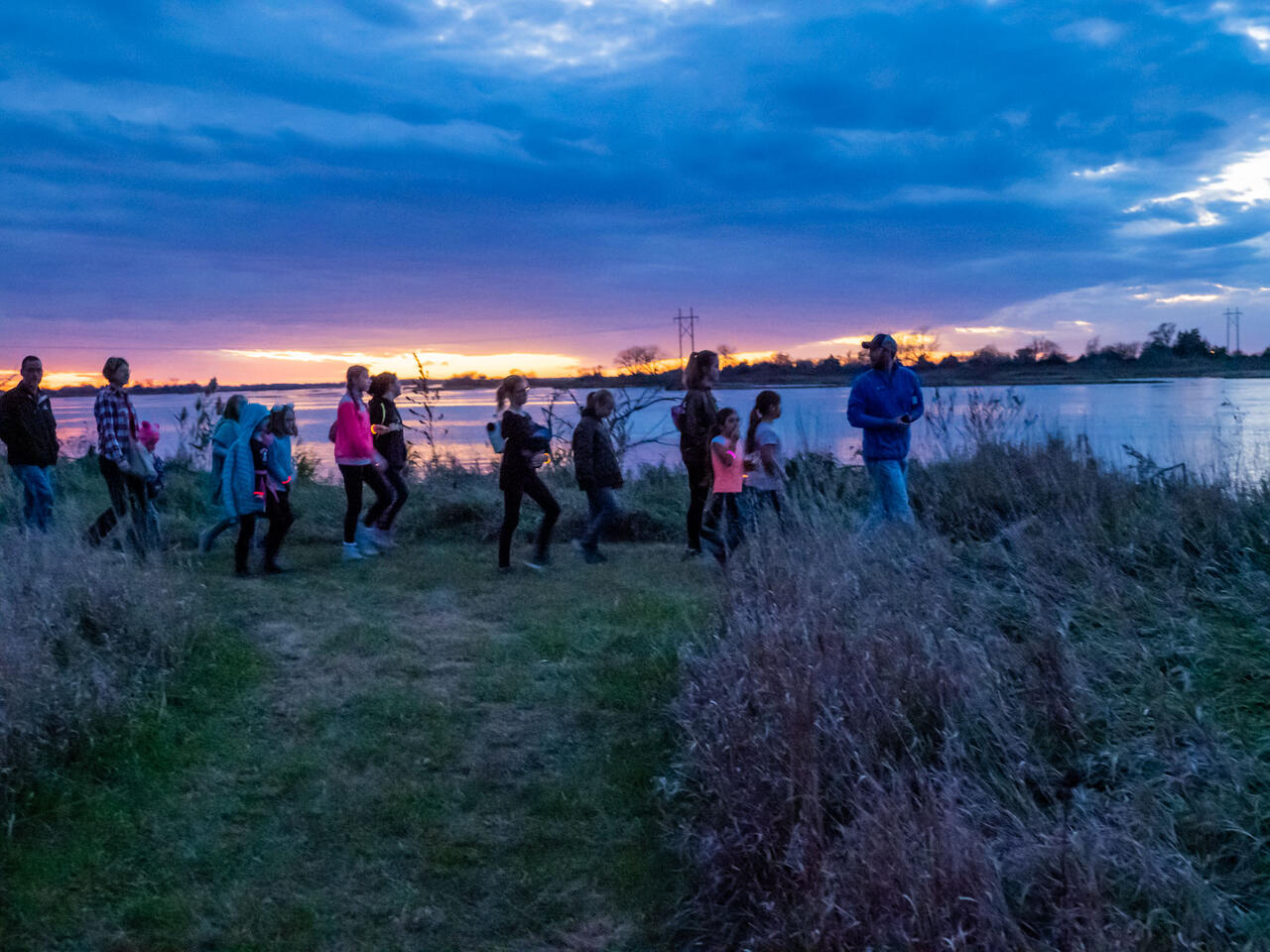 Come over to the dark side of Audubon's Rowe Sanctuary and meet the amazing critters that are awake at night.
This Owl Prowl offers an exciting multi-generational opportunity to learn more about the fascinating lives of owls andand other animals that thrive at night. Deb Miller from Edgerton Explorit Center in Aurora, will be bringing live birds of prey for participants to see up close and learn more about.
Other hands-on activities will be available for participants to do from 6-7:30 pm. An owl prowl hike to explore nature at night will occur at 7:30 pm, so be sure to dress for the weather.