Conservation
New Rowe Sanctuary Property
Audubon expands crane habitat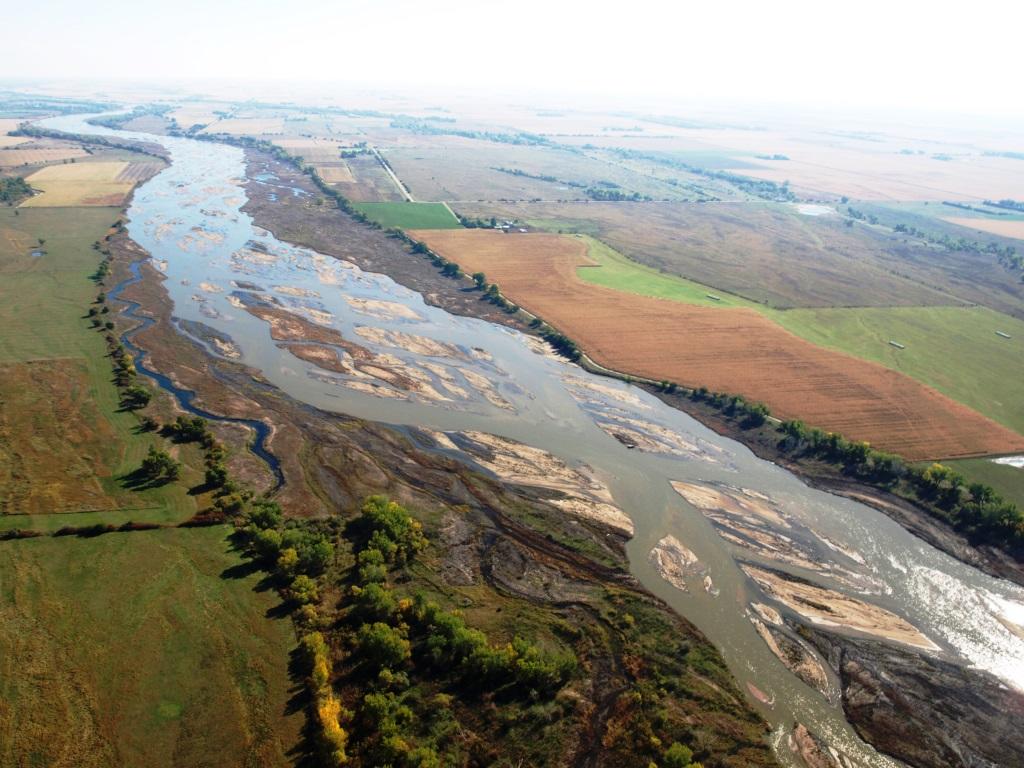 Audubon has expanded its protection of one of the most important habitat complexes for migrating sandhill and whooping cranes through the purchase of approximately 590 acres on the Platte River. Situated in the center of Rowe Sanctuary, the new property will bring the total acres protected at Rowe to just over 2,800 acres. (The new land is the brown section to the right of the Platte River in the photo.) Audubon plans to restore wetlands on the property and increase grassland diversity through prescribed grazing, burning, and other management techniques.
Director Bill Taddicken states, "The central location of this property near the middle of a critical habitat complex makes it a key component of Platte River conservation needs. Now, four and a half miles of contiguous habitat on both sides of the river will be protected," Taddicken said. Audubon Nebraska Executive Director Marian Langan said, "Our natural and cultural heritage is inseparable from these beautiful places that make Nebraska such a special place to call home. We are grateful that so many people and organizations stepped forward to help make this possible."
Audubon purchased the property at appraised value according to their organization policies, and property taxes will continue to be paid. For helping make this possible, deep appreciation goes to the Nebraska Environmental Trust Fund, J.A. Woollam Foundation, National Fish and Wildlife Foundation and Walmart's Acres for America program, U.S. Fish and Wildlife Service Section VI funds from the Nebraska Game and Parks Commission, North America Wetland Conservation Act Funds from Ducks Unlimited, private foundations, and private donors.
How you can help, right now
Become a Volunteer
Volunteers are critical to the operations at the Iain Nicolson Audubon Center at Rowe Sanctuary. Take a look at our volunteer opportunities and consider joining this incredible team.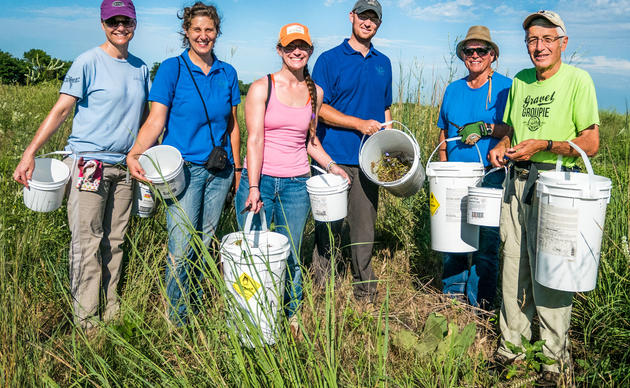 Make a Gift Today
Your generous support helps to ensure that Sandhill Cranes and other wildlife that depend on the Platte River will have this wonderful resource for years to come.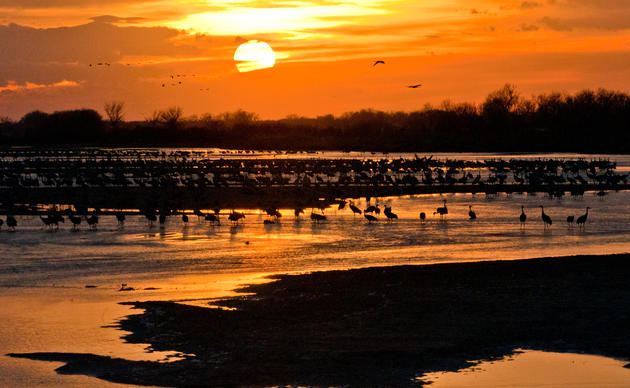 Rowe Sanctuary's Online Gift Shop
Our gift shop has a wide variety of items and your purchase supports our conservation efforts along the Platte River in south-central Nebraska.