About
In Memoriam
Marian Langan
Dear Friends,
It is with heavy hearts that we share a great loss to Audubon. Marian Langan, Executive Director of Audubon Nebraska, has passed away. Marian was a great friend, a tremendous leader, and an amazing conservationist. All who knew her will truly miss her.
She has been a respected leader for conservation in Nebraska for over 17 years. She is highly regarded by all of her colleagues in Audubon throughout the country, and in the conservation community in Nebraska and beyond.
Marian's legacy at Audubon will live on far into the future. Beginning her career as the Statewide Education Director, her passion for education and conservation led her to move Audubon Nebraska's education programs to engage people in a personal way with nature. These individual experiences create connections to our natural world and create a will to take action to protect it. Her vision and leadership created the conservation education direction that Audubon continues to follow in Nebraska with great success. Through these efforts thousands of children have learned about tallgrass prairie, wetlands, the Platte River, all the birds and other animals that depend on them, and much more.
Marian continued her Audubon journey by taking on the role of Director of the newly formed Spring Creek Prairie Audubon Center. As Director, she led the efforts to build the visitor center as a destination for people to connect to nature and our disappearing tallgrass prairie. Her guidance and passion has created a celebrated destination in southeast Nebraska and enabled Audubon to protect, restore, and expand the tallgrass prairie habitat near Lincoln and throughout eastern Nebraska.
Marian's final position with Audubon was as Executive Director of Audubon Nebraska. Her skills and leadership have moved this organization to have increased impact both locally and nationally. Her tireless work on conservation issues related to energy, water, grassland protection, and more have ensured that the protection of our natural treasures are supported far into the future. Beyond our state borders, Marian provided leadership and guidance to Audubon's hemispheric approach to protect birds across their migration routes in the Central Flyway.
Marian had a love for learning and was skilled at bringing people together around a common vision. She shaped the Audubon program in Nebraska into a model it is today. The staff, volunteers, supporters, and members of Audubon will forever be grateful for her impact.
A Celebration of Life for Marian will be held on Saturday, June 17, 2017 at 10:00 am at Spring Creek Prairie Audubon Center, 11700 SW 100th St, Denton, Neb. All are welcome to attend.
And in lieu of flowers, you can make a donation online to a fund in tribute of Marian's vision for Rowe Sanctuary, Spring Creek Prairie Audubon Center, the Audubon Nebraska program, and the initiatives that she was instrumental in advancing to what they are today.
How you can help, right now
Become a Volunteer
Volunteers are critical to the operations at the Iain Nicolson Audubon Center at Rowe Sanctuary. Take a look at our volunteer opportunities and consider joining this incredible team.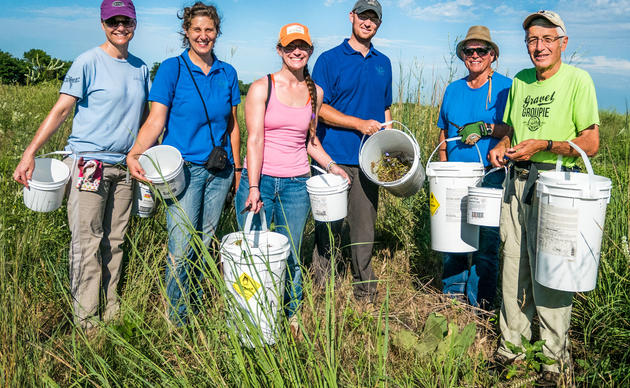 Make a Gift Today
Your generous support helps to ensure that Sandhill Cranes and other wildlife that depend on the Platte River will have this wonderful resource for years to come.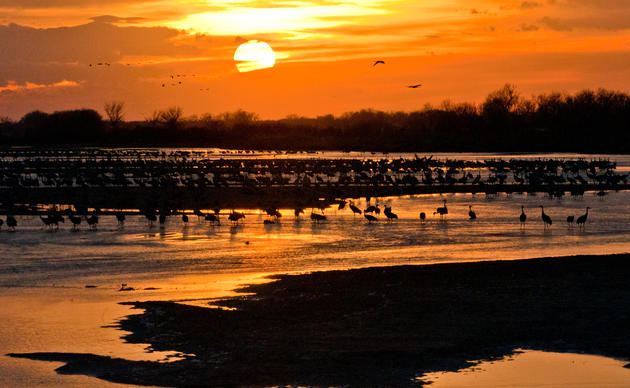 Rowe Sanctuary's Online Gift Shop
Our gift shop has a wide variety of items and your purchase supports our conservation efforts along the Platte River in south-central Nebraska.