What We Offer
Take a guided trips to view the world's largest concentration of sandhill cranes. 
Rowe Sanctuary offers guided trips to view the world's largest concentration of sandhill cranes from observation blinds on the banks of the Platte River in southcentral Nebraska. The trips are conducted every year during March and early April, when over 500,000 sandhill cranes along with hundreds of thousands of ducks and geese converge on the Platte. Rowe Sanctuary is located right in the heart of this magnificent sandhill crane staging area where the birds can be viewed in huge gatherings on their nighttime roosts. Trips to our observation blinds are timed to provide the best opportunities to see this spectacle. Group sizes are limited to maintain the quality and uniqueness of the experience.
A typical field trip begins and ends with a walk of between 1/4-1/2 mile over level terrain. Morning trips start before dawn as the blinds must be approached under the cover of darkness to prevent spooking the cranes. In the evening, tours arrive at the blinds before the sun sets to view the sandhill cranes as they return to the river and stay until dark. Benches are available for resting, but the blinds are not heated.
Our field trips take place every morning and evening from early March through early April. Although we take "walk-ins" when space is available, we encourage you to call after the first of the year to make reservations. See our Crane Viewing information page for more details.
How you can help, right now
Become a Volunteer
Volunteers are critical to the operations at the Iain Nicolson Audubon Center at Rowe Sanctuary. Take a look at our volunteer opportunities and consider joining this incredible team.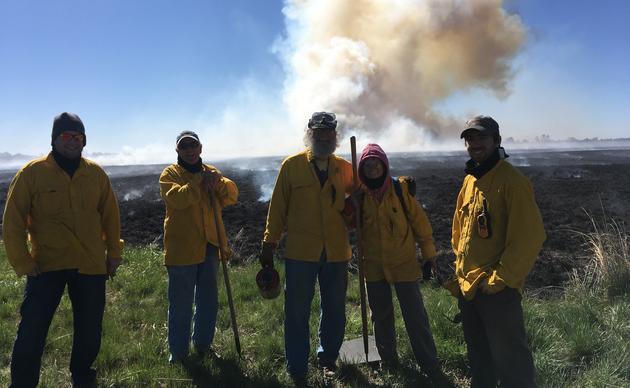 Make a Gift Today
Your generous support helps to ensure that Sandhill Cranes and other wildlife that depend on the Platte River will have this wonderful resource for years to come.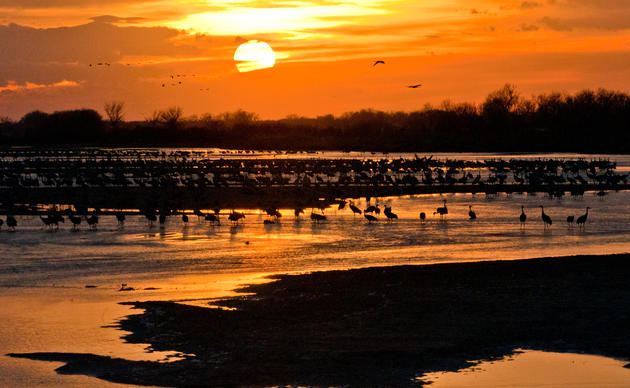 Rowe Sanctuary's Online Gift Shop
Our gift shop has a wide variety of items and your purchase supports our conservation efforts along the Platte River in south-central Nebraska.