During the 2017 spring migration of Sandhill Cranes, Rowe Sanctuary held its second annual photo contest. Images from the contest are displayed in a 2018 calendar that is available for purchase in our gift shop and online store. Entries came from visitors who spent time in one of our overnight blinds or photography blind, with the winner getting their image on the cover of the calendar and a free stay in one of our overnight photo blinds.
It was a difficult task for the judges to whittle the number down to 13 for the calendar with so many outstanding entries, but they accomplished that task and these images are below for your enjoyment.
As mentioned this an annual competition. Stay tuned for information on our 2018 contest!
The first image below is the grand prize winning image that is on the cover of the calendar. The rest of the images are displayed in the order that they will be featured in the calendar. Thank you to all who participated in the contest and congratulations to the lucky winners!
Grand Prize Winning Photo: Calendar Cover - Paula Scherbroeck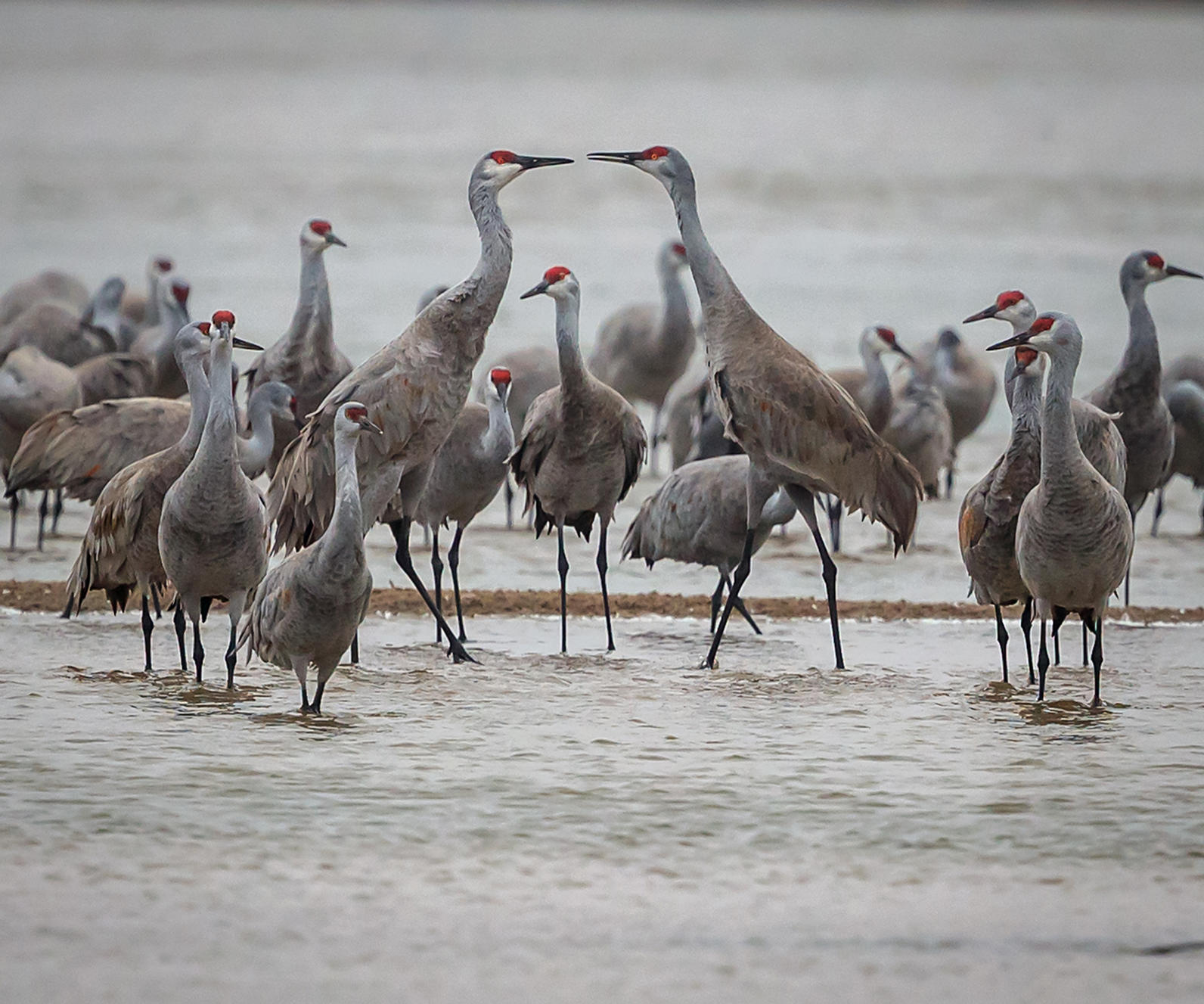 Paula Scherbroeck: Paired Allegiance "As an experienced wildlife photographer who has photographed various creatures in their natural habitats, this was an incredible chance to share a historic event with birds that have thrived millions of years. Being there to witness the earth's greatest migration is indescribable. I have been photographing wildlife for years and have never experienced such a sight." Equipment: Canon 1DX Mark II, a 300 mm f2.8 Lens, and 1.4 converter.
Roger Ottwell: Did You See That? "I purchased my first Nikon F in 1968 and have photographed everything I can since. Two years ago I was encouraged by a friend to explore opportunities to photograph the Sandhill Cranes of Nebraska and that is what led me to Rowe Sanctuary in 2017." Equipment: Nikon D5 and a Nikon D750 with a Nikon 300mm 2.8 and a Sigma 150-600mm.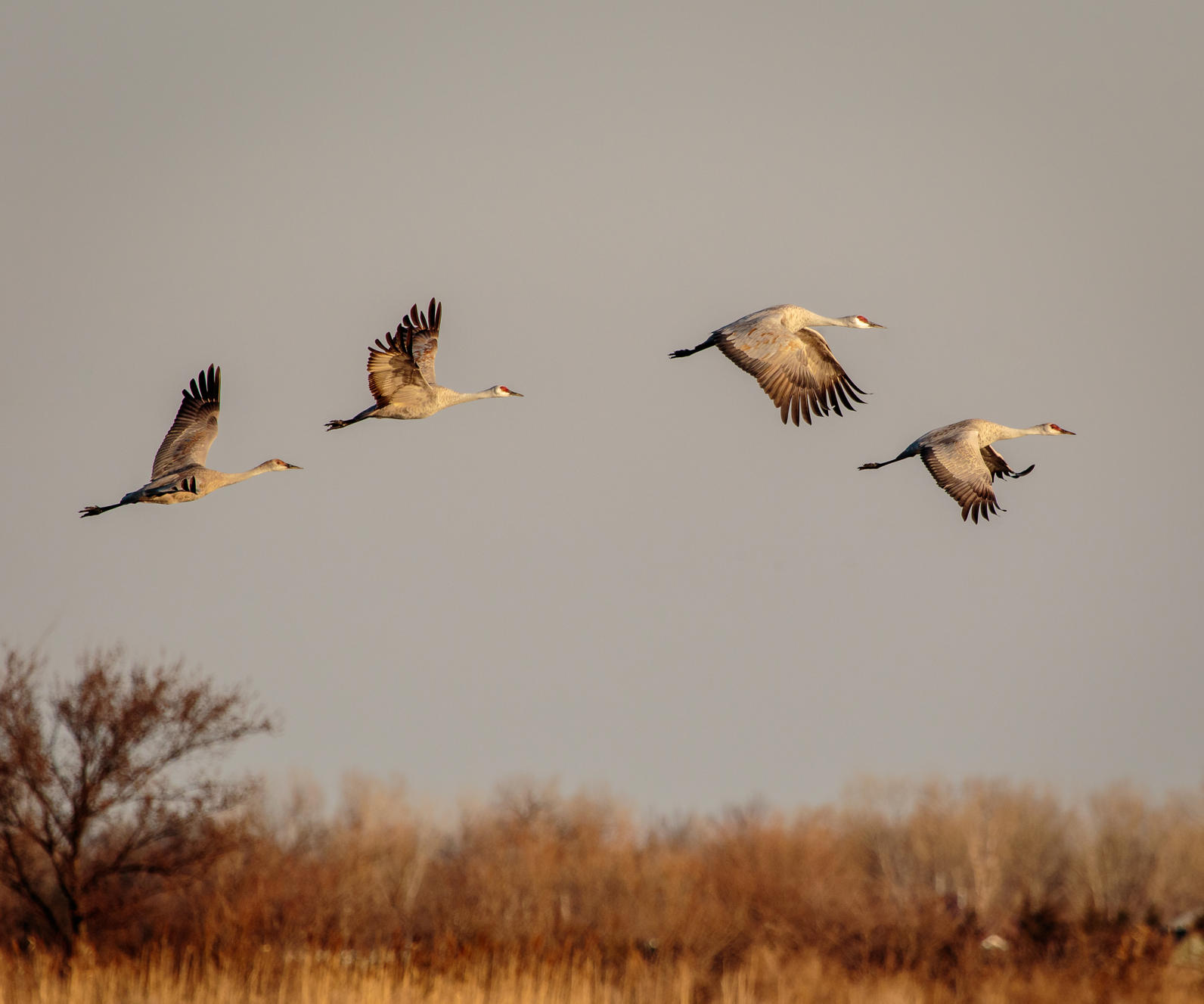 Bobby Duehring: Departing the Platte "My sister-in-law invited me to view the cranes for the first time in 2014. We were instantly hooked and have made it an annual trek." Equipment: Canon 6D with a 100-400 USM IS lens.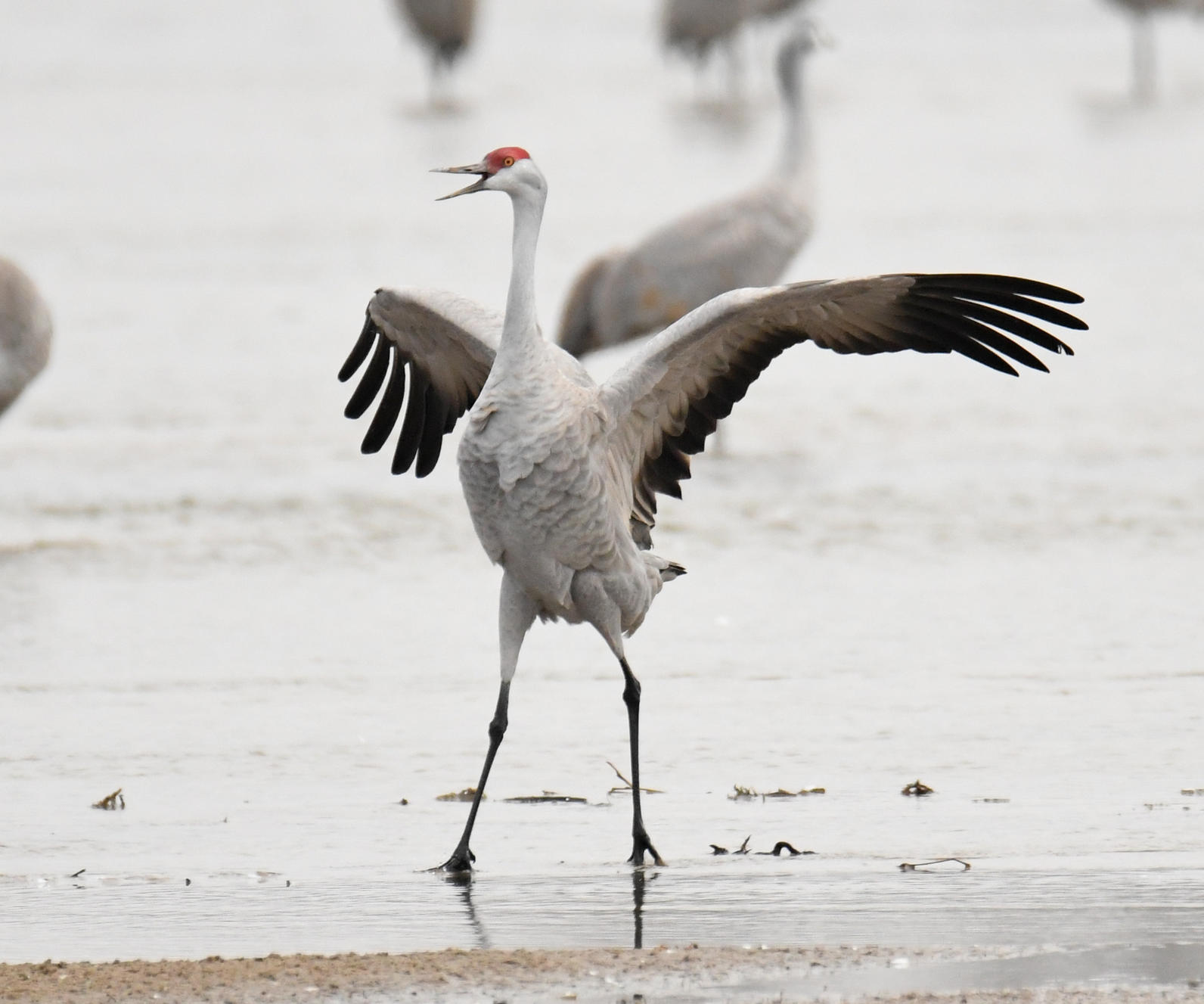 Jonathan Nikkila: Song and Dance "I grew up near the Platte River and did not grasp the significance of the crane migration at first. Now, I feel blessed to share our area with them each year. I have done macro photography of insects but expanded to birds this year." Equipment: Nikon D500 with a Tamron 150-600m.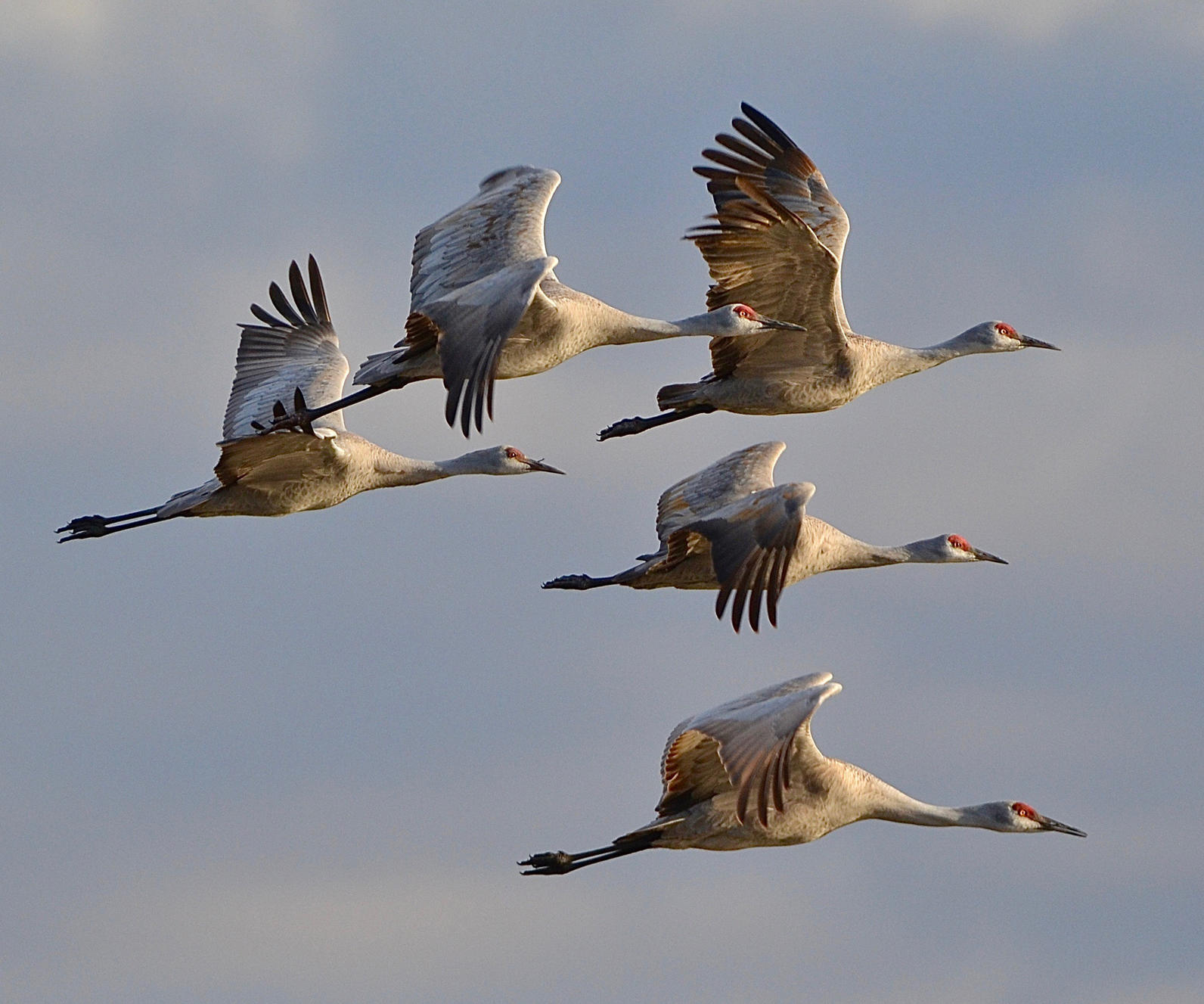 David Stone: Focused "After experiencing the sandhill crane migration several years ago, my wife and I decided it was time to experience it in one of the overnight photography blinds. It was absolutely astounding. Clearly, a bucket list nature experience for this biology teacher." Equipment: Nikon D3100 camera with a Tamron 150-600mm lens.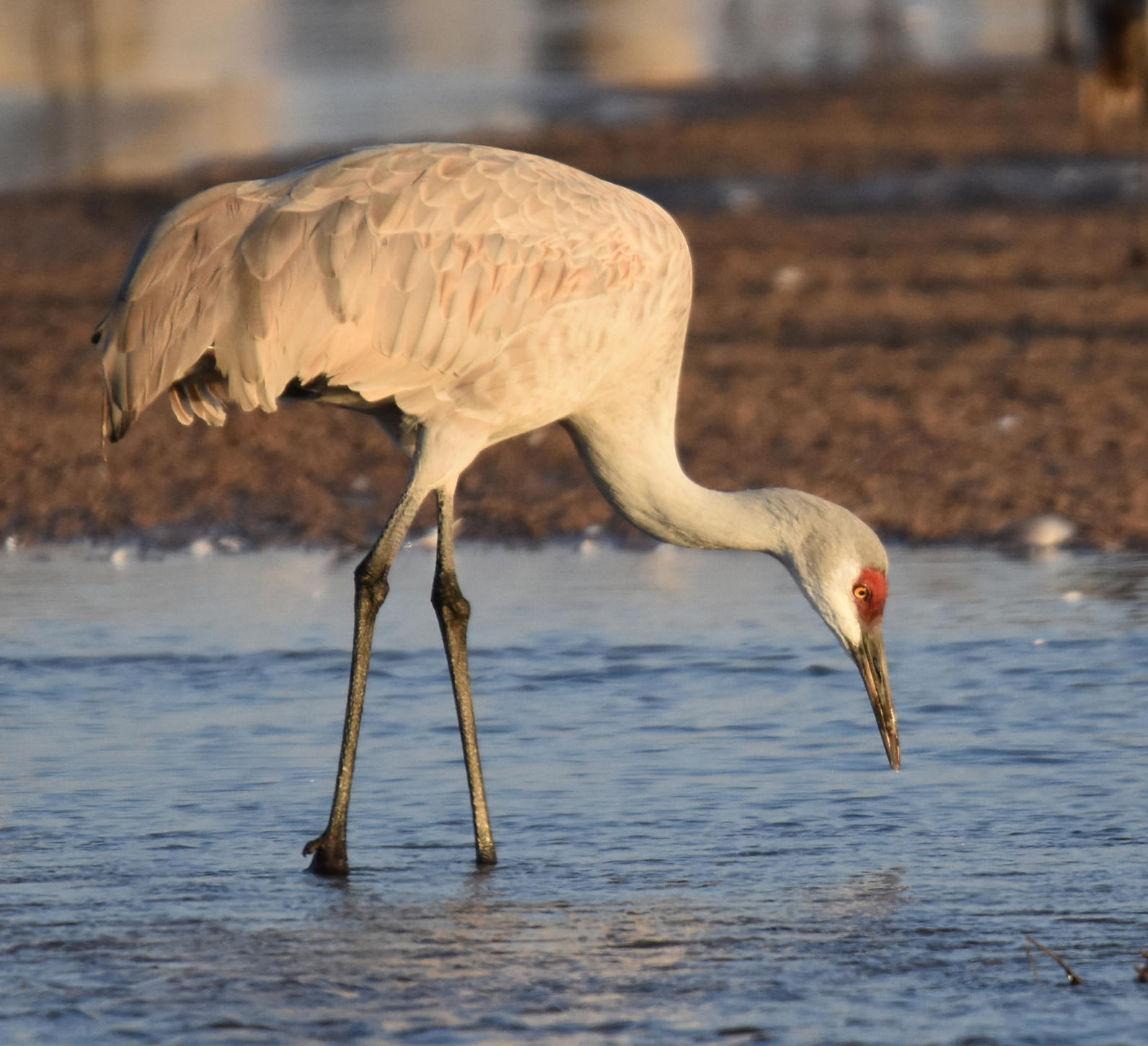 Dawn Gunderson: Morning on the Platte "Having a renewed interest in photography, documenting the Sandhill Crane migration and seeing what images I could capture with my camera and rented lens became a challenge. Watching and learning about the Sandhill Cranes became a joy." Equipment: Nikon D3400 with a Tamron 150-600mm lens.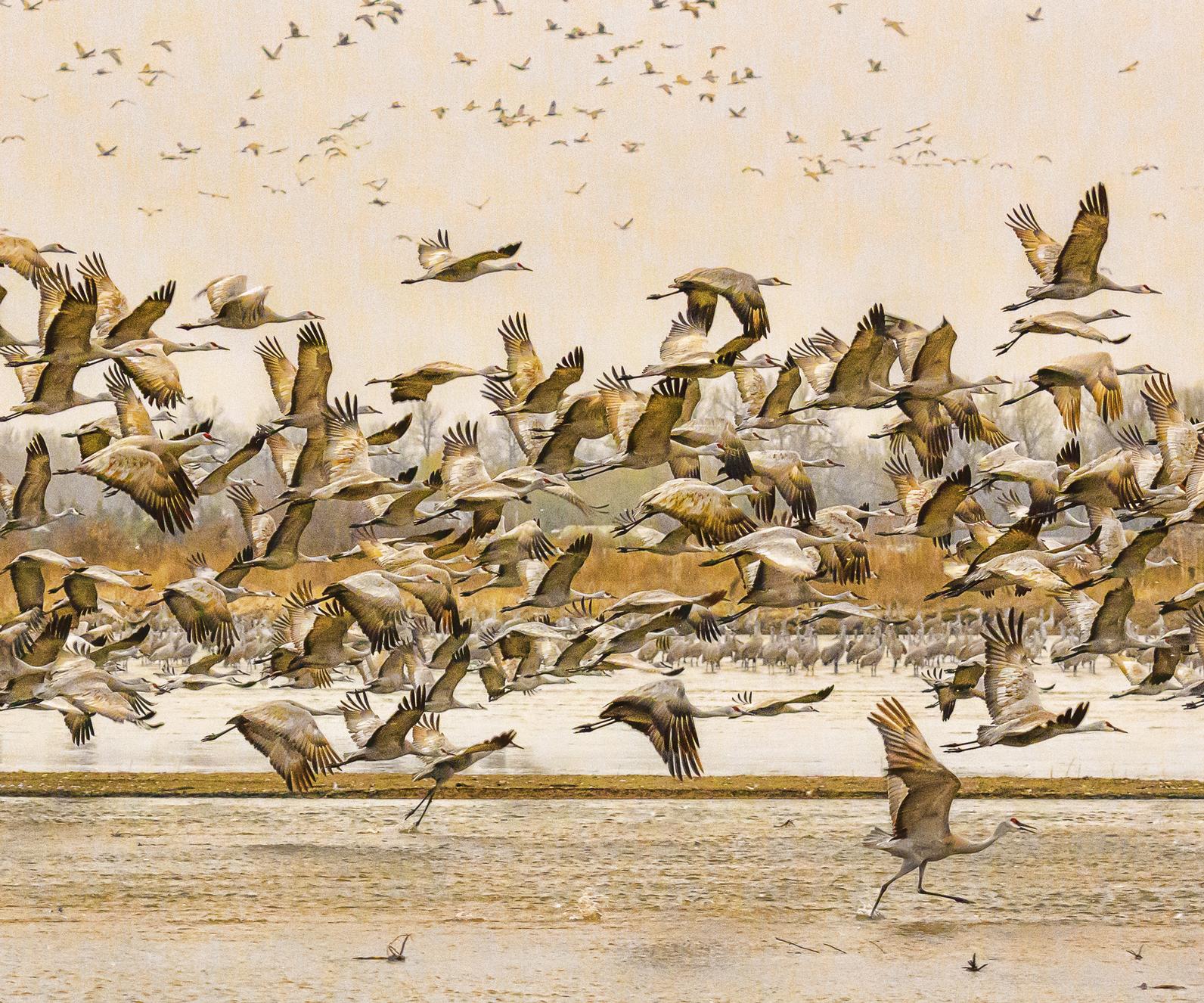 Dean Katerndahl: Takeoff "I am a long-time amateur/semi-pro photographer who has taken up bird photography in the last five years. Visiting Audubon's Rowe Sanctuary and "shooting" the Sandhill Cranes has been a goal the last few years. The neatest part of my visit was walking out to the blind in the morning dark and hearing the low murmuring of the sleeping cranes just beyond the shore of the river." Equipment: Canon T2i camera with a Tamron 150-600 mm lens.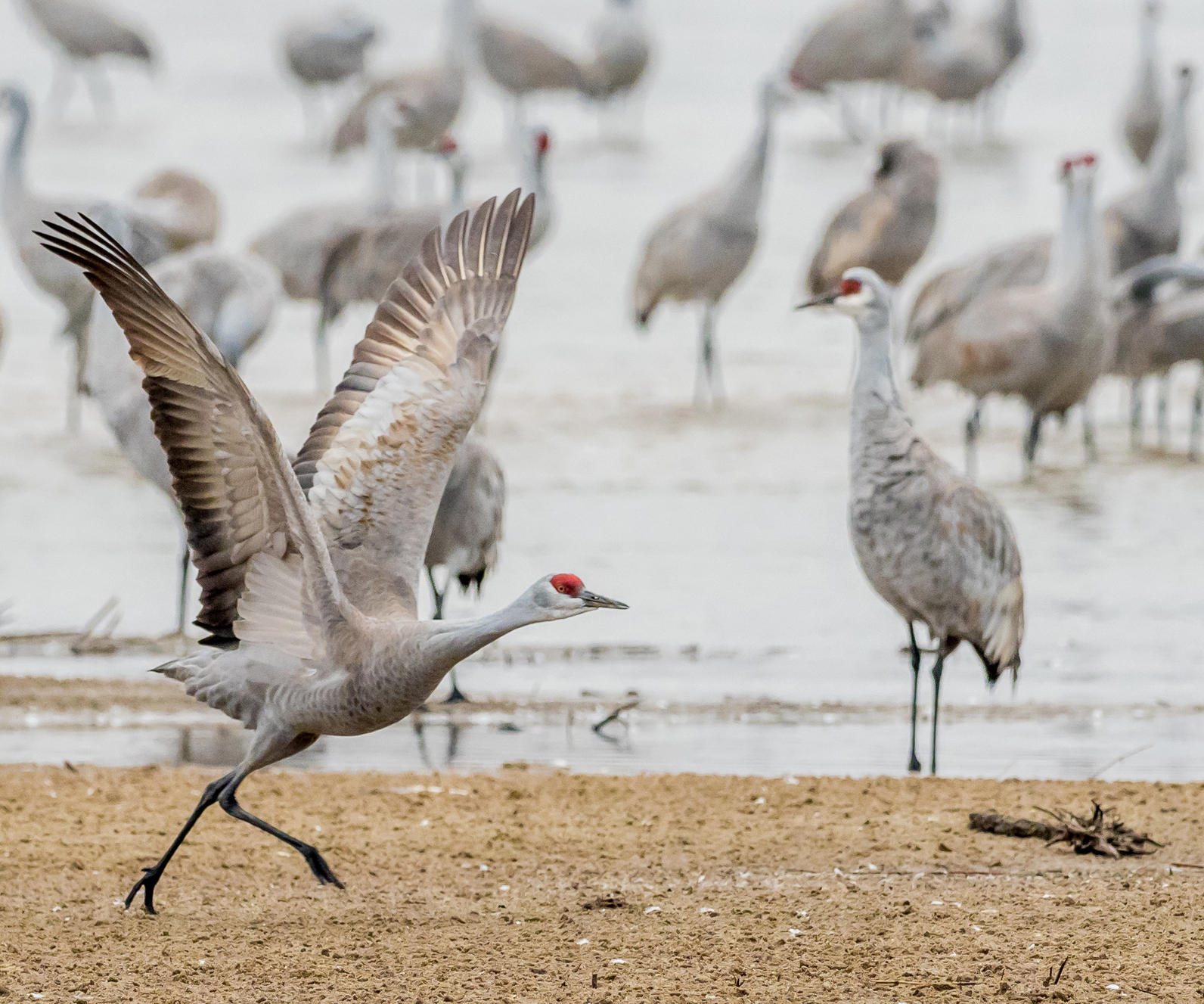 Mark Washburn: Takeoff Run "I love how cranes often will lean into the wind before the takeoff run. Being such a large bird, they need a bit of sandbar runway to get airborne. This was my first time seeing them on a river setting… a truly awesome experience!" Equipment: Olympus EM1-Mark II with an Olympus 300mm F4.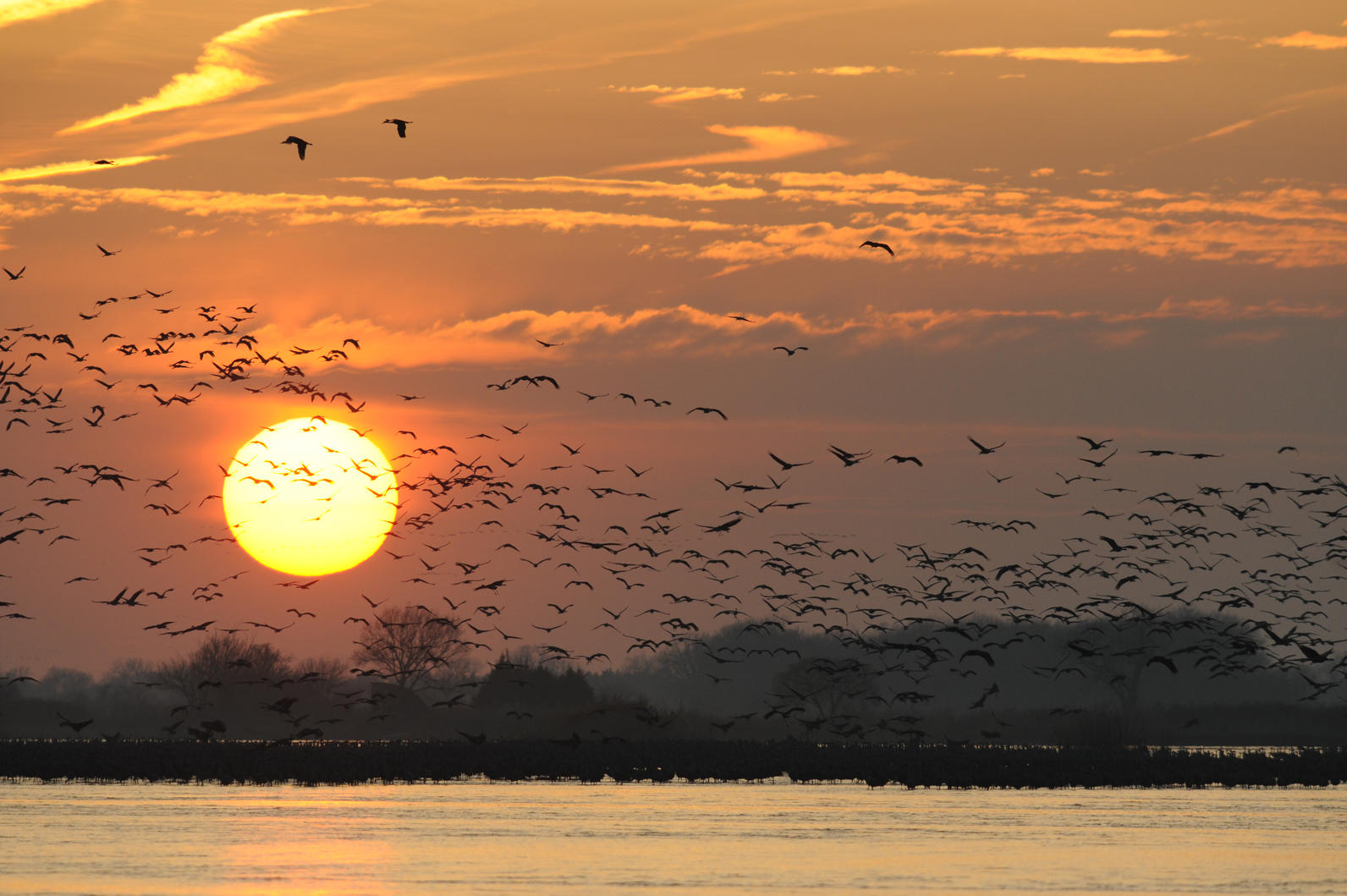 Julie Malake: Sunset & Cranes "I enjoy making images of beauty, and sandhill cranes at the end of winter are a favorite subject. Tens of thousands come to roost at sunset, clear sky or not. It was good luck that the sun slipped out just in time." Equipment: Nikon D3 with a 500mm Nikkor lens.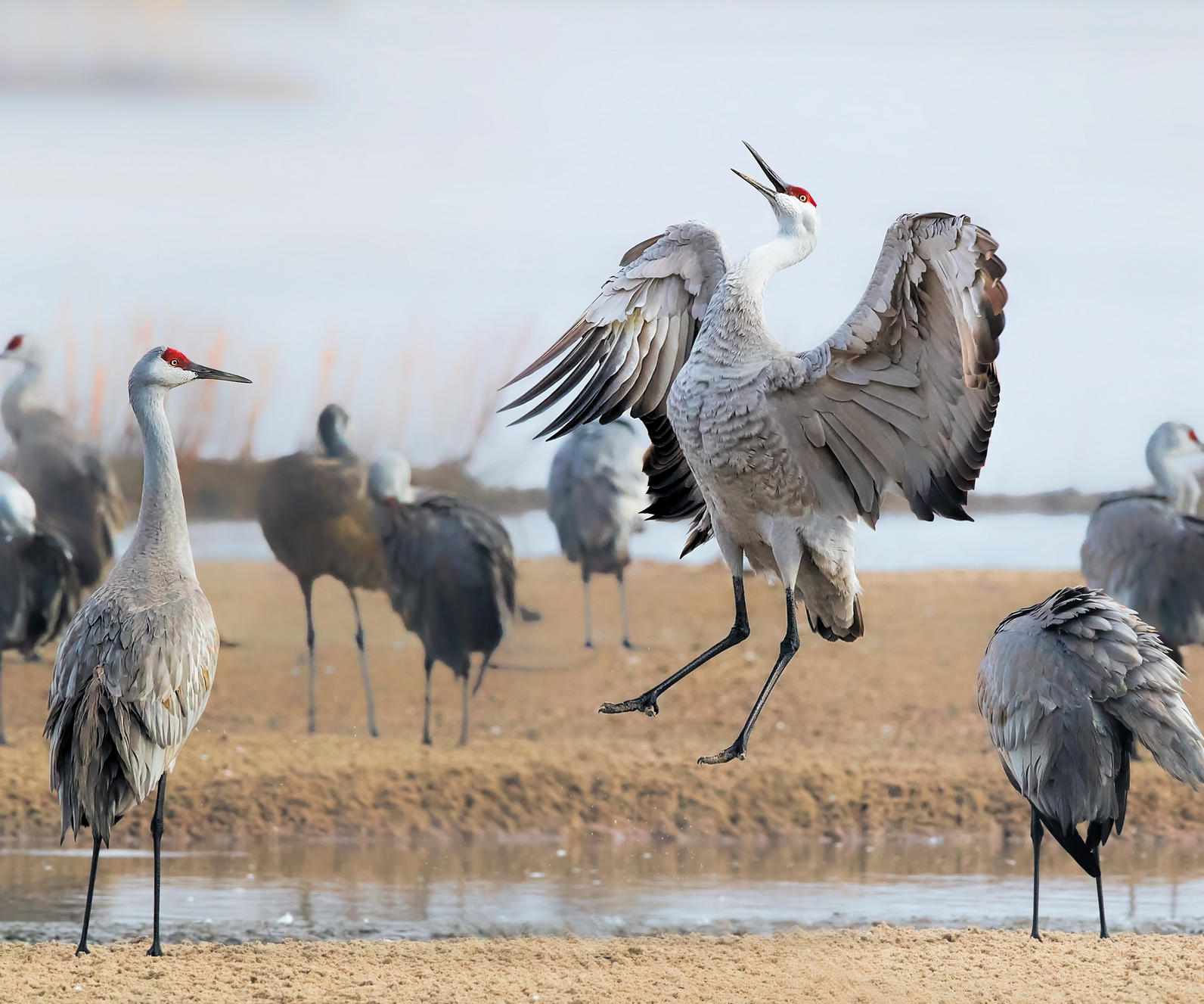 Jun Zuo: Propose "I am a civil engineer in Kansas. I got my first DSLR in 2008 and have not stopped shooting since. I am excited for the 2019 crane season." Equipment: Canon 1D X Mark II and Canon EF 600 mm/f4.0 II.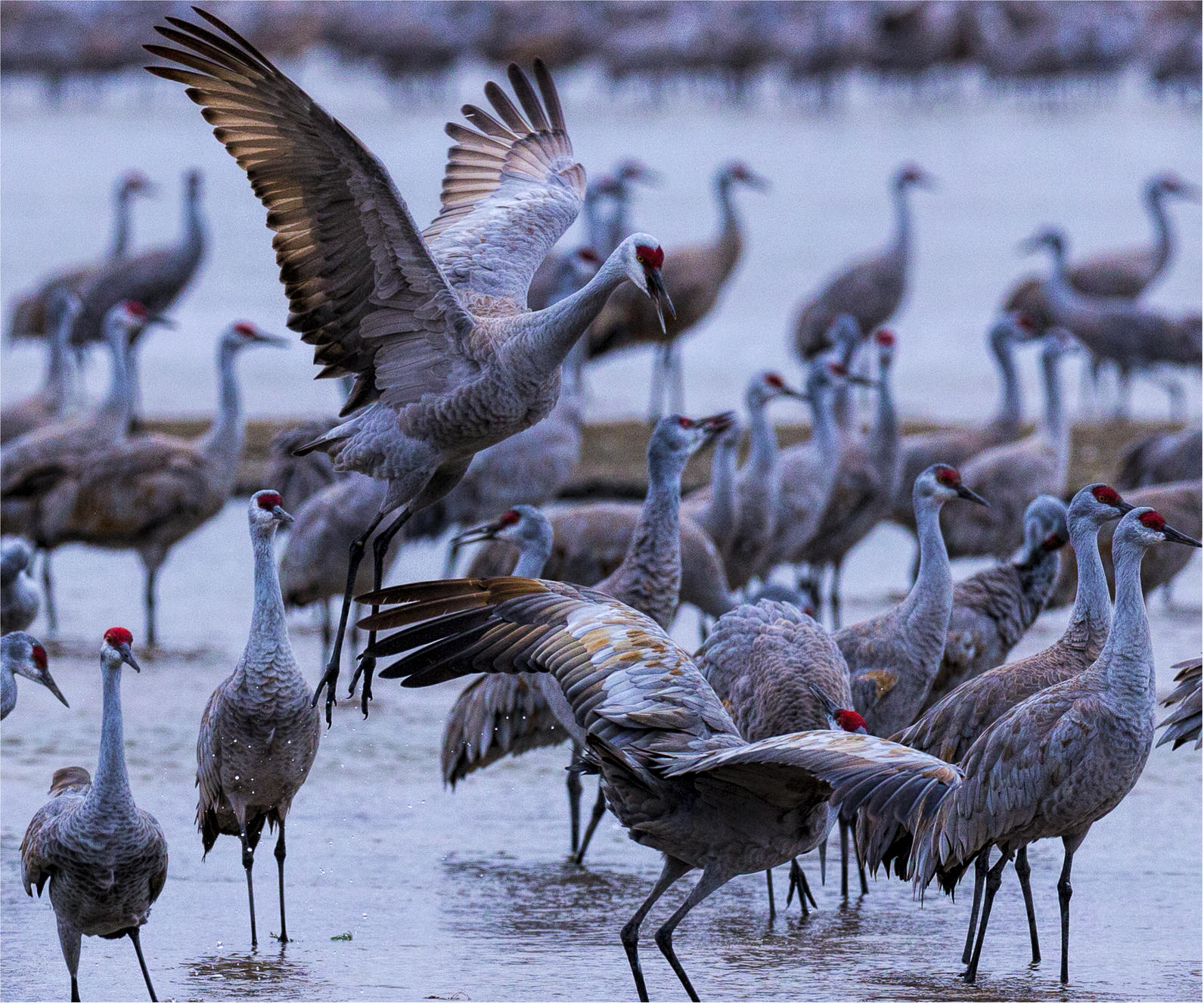 David Auman: Establishing Dominance "The sandhill cranes have been a source of fascination for several years. It's more than capturing a pretty picture. Capturing behavior and the interaction between the cranes increases the impact of the photo." Equipment: Canon 1Dx with a Canon 600mm f/4 lens.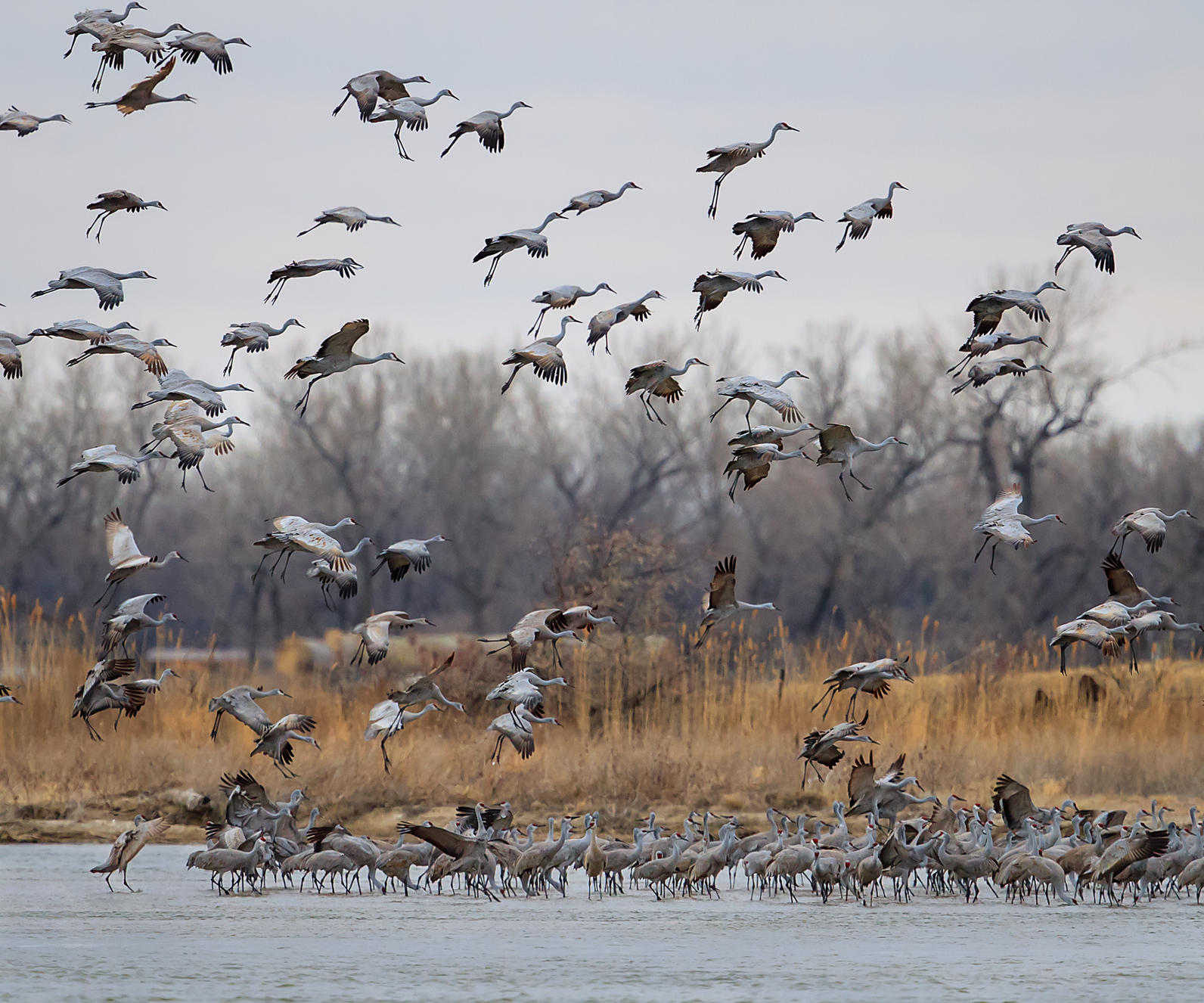 Paula Scherbroeck: Vigilant Descent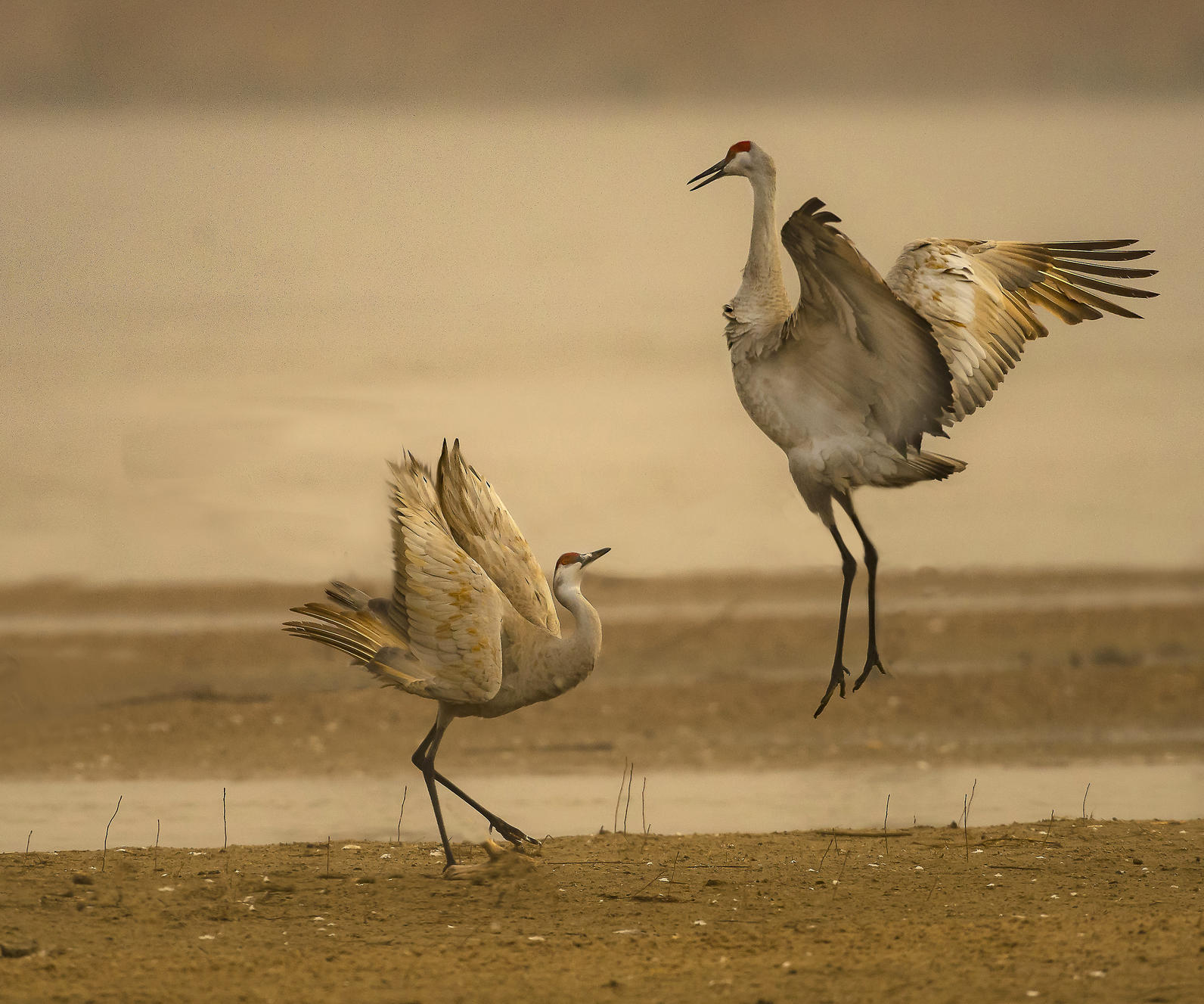 Andy Byerly: Be My Valentines "Twenty five years ago, they reported only 13 pairs remaining in Michigan. I started photographing the last of the Michigan Sandhill cranes with a passion. I've photographed them raising their young in our Metro parks and throughout their migration to Bosque Del Apache. Thanks to Audubon's efforts, there are thousands more today!" Equipment: Nikon D800 with a Nikon 500mm F4.