About
Staff
Staff listing for the Iain Nicolson Audubon Center at Rowe Sanctuary
Bill Taddicken - Director
btaddicken@audubon.org
Bill leads and oversees all Rowe Sanctuary programs on the 2,400-acre Sanctuary and has worked extensively on conservation of the Platte River for Sandhill Cranes, Whooping Cranes, and other wildlife. Previous positions included Assistant Director and Director of Conservation. Bill has a B.S. in wildlife biology.
Andrew Pierson - Director of Conservation
apierson@audubon.org
Andrew is responsible for the planning, development and implementation of the conservation program. He grew up on a farm and ranch near Arcadia, NE, received his B.S. in biological sciences, and has a strong background with at-risk wildlife through past employment with the U.S. Forest Service, Bird Conservancy of the Rockies, and Nebraska Game and Parks Commission.
Kent Skaggs - Operations Manager
kskaggs@audubon.org
As Operations Manager, Kent oversees day-to-day management of the Center and Sanctuary. In addition to his office duties, he serves as a guide to Rowe Sanctuary's crane viewing tours along the Platte River and leads birding trips for Audubon in south-central Nebraska. He has lived in south-central Nebraska most of his life and has developed a deep appreciation for the birds and other wildlife that can be found there. Kent has a B.S. in biology.
Anne Winkel - Community Outreach Coordinator
awinkel@audubon.org
Anne oversees the Rowe Sanctuary Volunteer program that includes over 100 volunteers annually, and works to increase community-based stewardship of the Platte River Valley. Anne grew up on a farm close to Shickley, in south central Nebraska. Anne earned a B.A. in bible, religion and philosophy with a minor in women's studies.
Sharon Ingram - Nature Store Manager/Buyer
rowegiftshop@audubon.org
Cody Wagner - Habitat and Outreach Program Assistant
cwagner@audubon.org
How you can help, right now
Become a Volunteer
Volunteers are critical to the operations at the Iain Nicolson Audubon Center at Rowe Sanctuary. Take a look at our volunteer opportunities and consider joining this incredible team.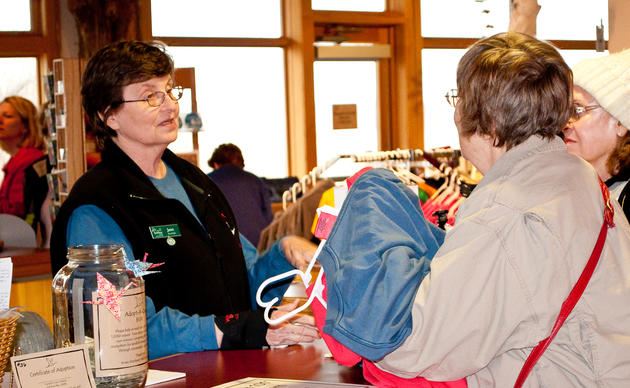 Make a Gift Today
Your generous support helps to ensure that Sandhill Cranes and other wildlife that depend on the Platte River will have this wonderful resource for years to come.
Rowe Sanctuary's Online Gift Shop
Our gift shop has a wide variety of items and your purchase supports our conservation efforts along the Platte River in south-central Nebraska.