Visit
Sandhill Crane Viewing at Rowe Sanctuary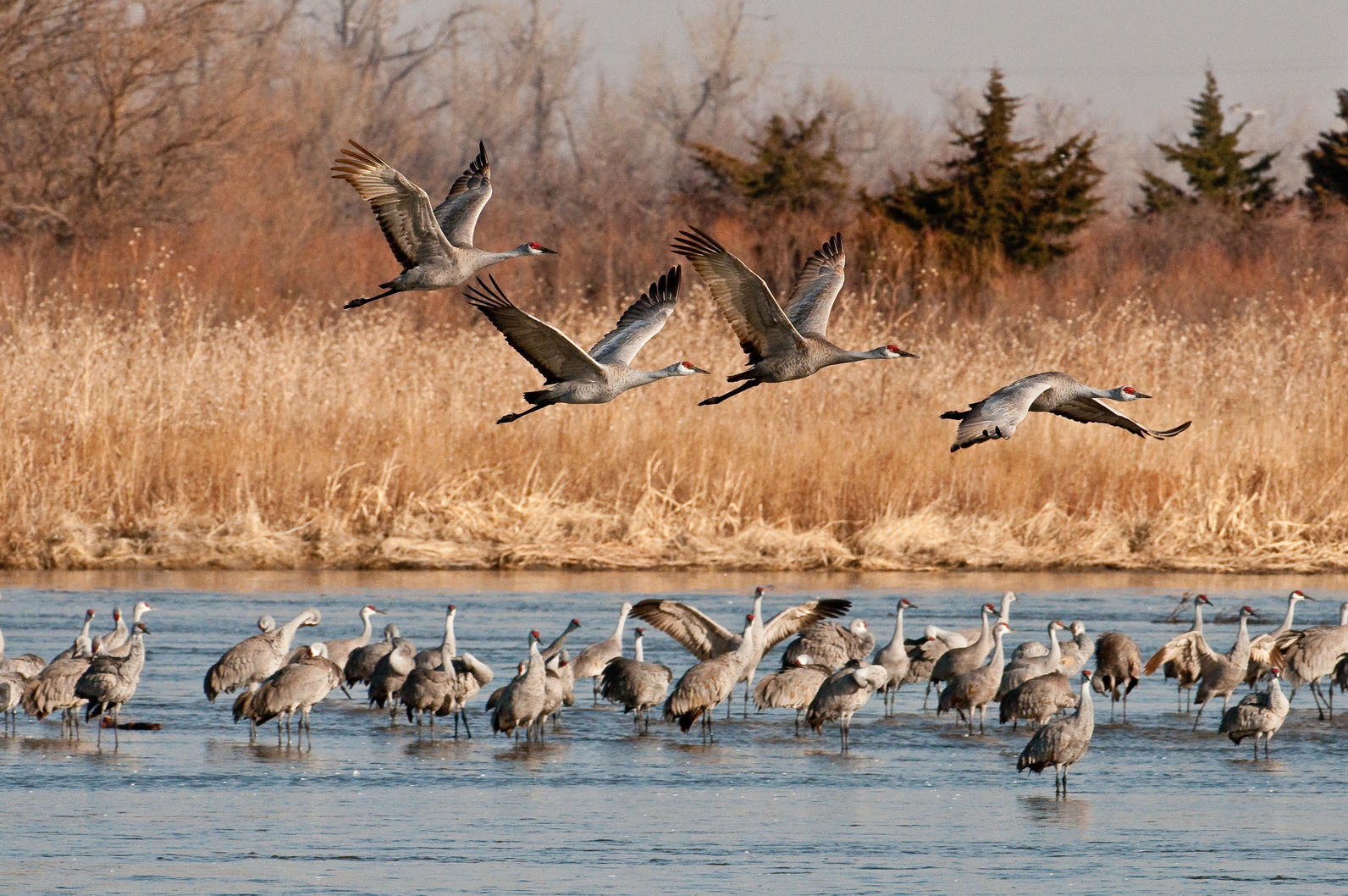 General Crane Tours March 1- April 7
Rowe Sanctuary's viewing blinds are strategically placed along the Platte River to provide excellent views of the Sandhill Cranes while they are on their river roost. This tour lasts approximately two hours and is led by trained guides. Walking distances to the viewing blinds range from 1/4 to 1/2 mile over relatively level terrain, with a portion of the walk occurring during very low light conditions (well before sunrise & well after sunset). Our viewing blinds offer shelter from wind, rain, and snow, but are not heated and will be as cold as or colder than it is outside.
To help determine when you should visit, please review our 'Plan Your Trip' page before making a reservation. If you would like to bring children or a member of your party has ambulatory issues, please contact us at 308-468-5282 for options.

Overnight Photography Blinds March 15 - April 6
For avid photographers or nature enthusiests, Rowe Sanctuary has overnight photography blinds set up near major crane roost sites on the river.

Photographers Crane Tour March 15 - April 7
This tour is designed for photographers and allows the use of tripods and continuous shooting mode which are not allowed on the General Crane Tours. Participants must be able to carry their own gear up to 700 yards.

Indoor Crane Viewing Experience (evenings only) March 1 - April 7
Watch Sandhill Cranes return to their river roost from the comfort of the Iain Nicolson Audubon Center. This experience is most appropriate for those who wish to avoid cold weather or cannot walk to our viewing blinds. Our visitor center is wheelchair accessible. This experience is NOT ideal for photography.

Additional Crane Season Programming & Events
Looking to enhance your Sandhill Crane experience? Check out our programs and events designed to do just this.
How you can help, right now
Become a Volunteer
Volunteers are critical to the operations at the Iain Nicolson Audubon Center at Rowe Sanctuary. Take a look at our volunteer opportunities and consider joining this incredible team.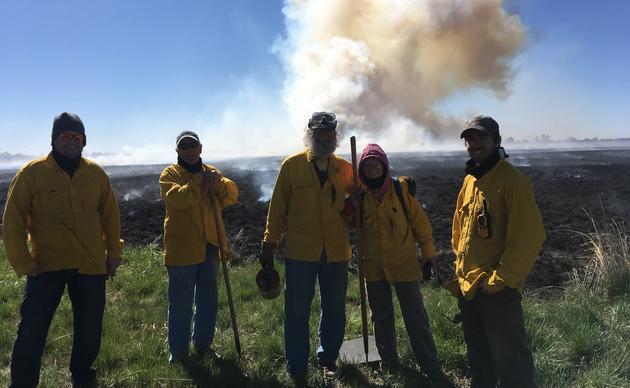 Make a Gift Today
Your generous support helps to ensure that Sandhill Cranes and other wildlife that depend on the Platte River will have this wonderful resource for years to come.
Rowe Sanctuary's Online Gift Shop
Our gift shop has a wide variety of items and your purchase supports our conservation efforts along the Platte River in south-central Nebraska.