Visit
Crane Viewing
Sandhill Crane viewing at Rowe Sanctuary.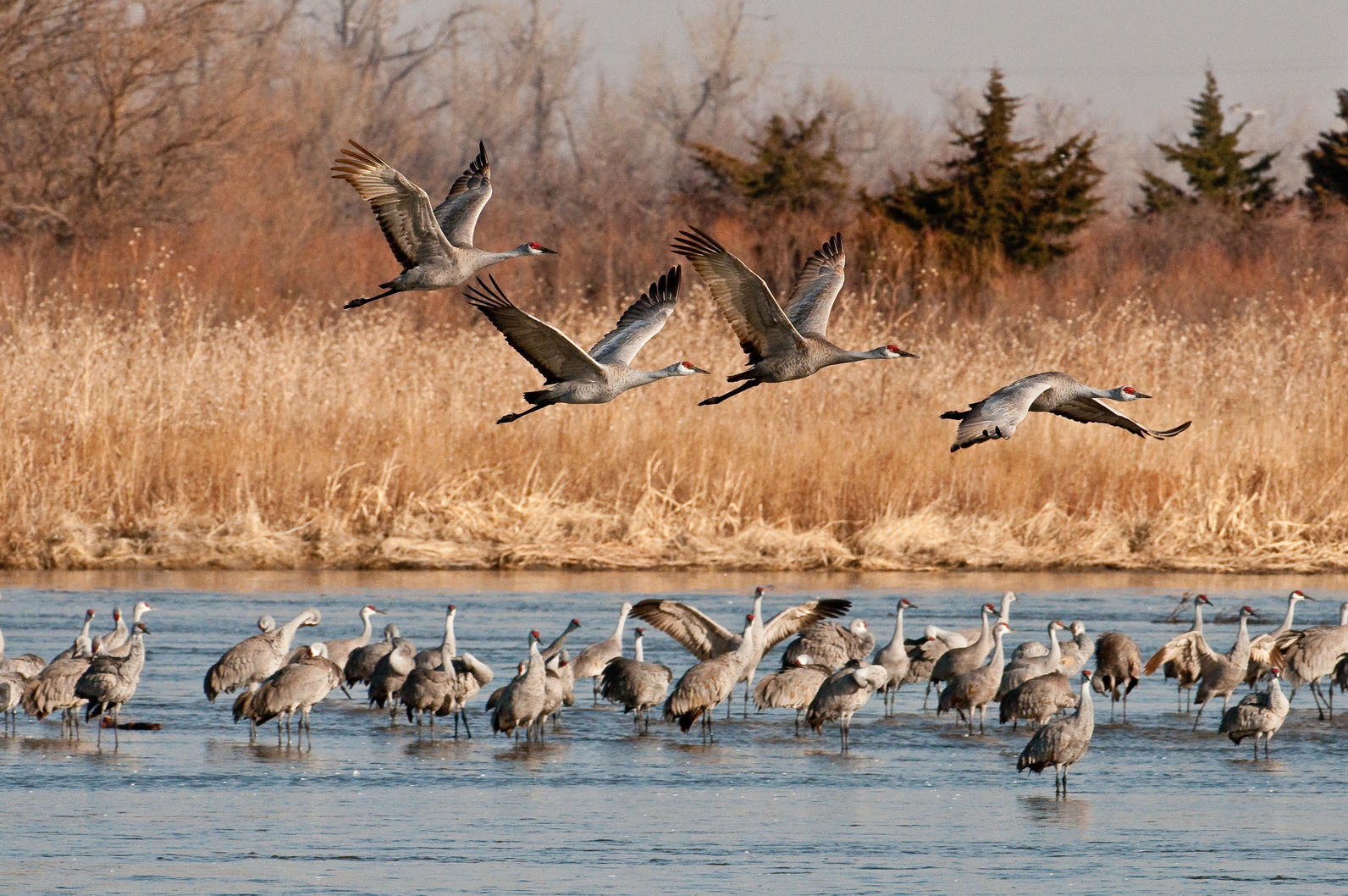 NOTE: Reservations for all of the experiences below can be made starting January 3, 2017, by calling 308-468-5282 between 9:00 AM and 5:00 PM CST.
General Crane Tours March 4 - April 9
Rowe Sanctuary's viewing blinds are strategically placed along the Platte River to provide excellent views of the Sandhill Cranes while they are on their river roost. Viewings are scheduled daily during March and early April (see dates & times below), last approximately two hours and are led by trained guides. Walking distances to the viewing blinds range from 1/4 to 1/2 mile over relatively level terrain, with a portion of the walk occurring during very low light conditions (well before sunrise & well after sunset). Our viewing blinds are wooden structures with carpeted floors that hold up to 32 people. They offer shelter from wind, rain, and snow, but are not heated and will be as cold as or colder than it is outside.
To help determine when you should visit, please review our 'Plan Your Trip' page before making a reservation. If you would like to bring children or a member of your party has ambulatory issues, please contact us at 308-468-5282 for options.
For more information on our General Crane Tours and how to make a reservation, click here.

Overnight Photography Blinds March 18 - April 8 Fee: $225/night
For a more intimate experience, Rowe Sanctuary has overnight photo blinds set up near major crane roost sites on the river. Reservations for this experience must be made by phone at 308-468-5282. Click here for more information.

Evening Only Photographers Crane Tour March 18 - April 8 Fee: $60/person
This tour is designed for photographers and allows the use of tripods and continuous shooting mode which are not allowed on the general crane viewing tours. Reservations will be limited on each tour to allow more room in the blind for each participant. Participants will drive their own vehicle and must be able to carry their own gear up to 700 yards. Reservations for this tour must be made by phone at 308-468-5282. Tour start time is at 5:00 PM.

Crane Behavior Basics March 12 - April 9 4:30 p.m. - 5:00 p.m.
Want to make your crane viewing experience more enjoyable? Join us in this fun interactive class. You will be introduced to several crane behaviors easily observed in the fields and viewing blinds. You will also learn about crane biology, the Central Flyway, and Platte River conservation. Call 308-468-5282 to make reservations. This program is not suitable for children under 12 years of age. Cost is $5.00 per person.
How you can help, right now
Become a Volunteer
Volunteers are critical to the operations at the Iain Nicolson Audubon Center at Rowe Sanctuary. Take a look at our volunteer opportunities and consider joining this incredible team.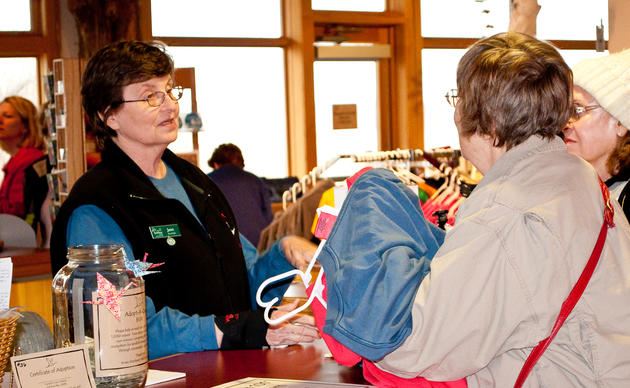 Make a Gift Today
Your generous support helps to ensure that Sandhill Cranes and other wildlife that depend on the Platte River will have this wonderful resource for years to come.
Rowe Sanctuary's Online Gift Shop
Our gift shop has a wide variety of items and your purchase supports our conservation efforts along the Platte River in south-central Nebraska.