Visit
Overnight Photography Experience
Spend a night with thousands of cranes!!!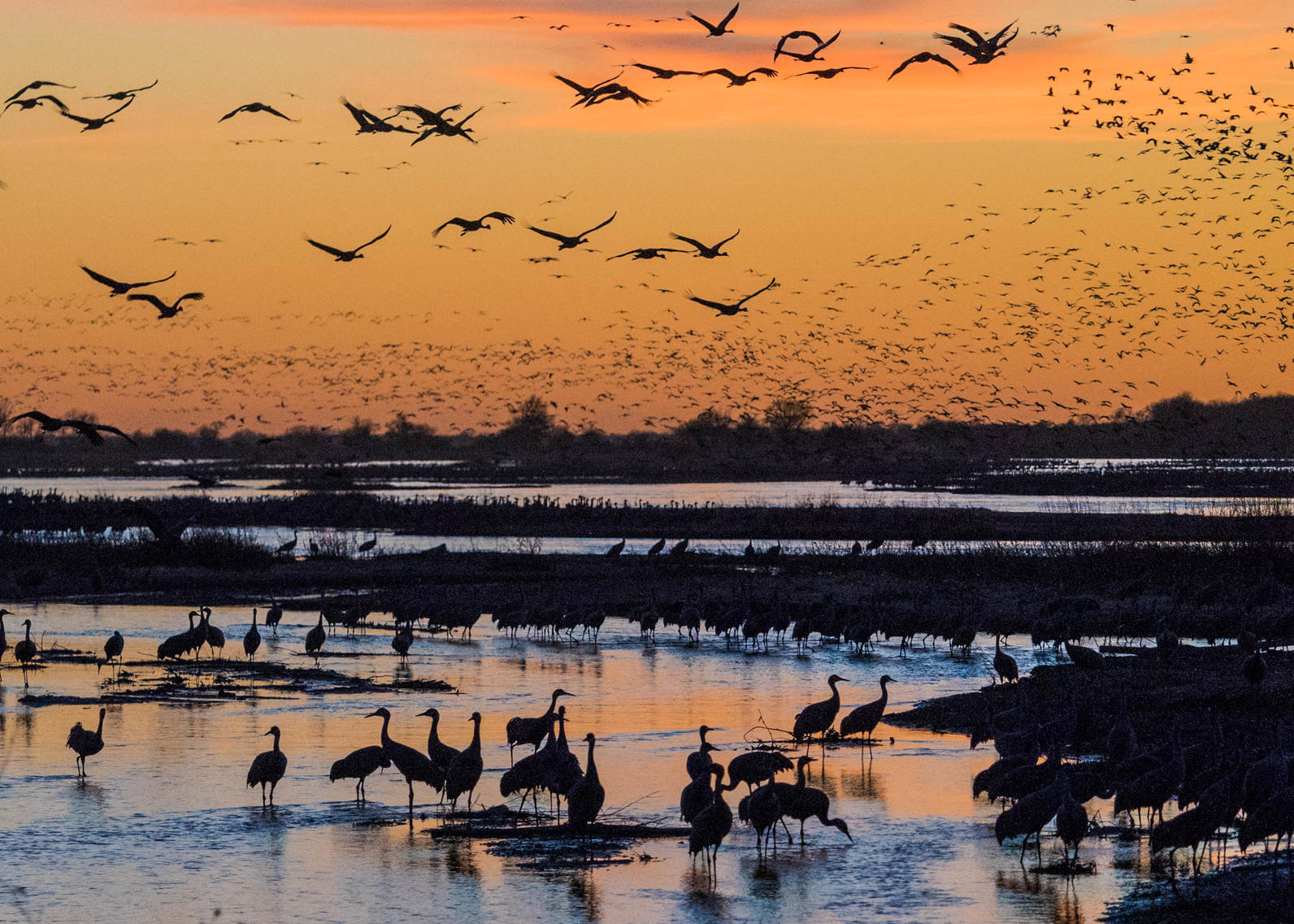 Because of the close proximity of the cranes, you are not allowed to leave the blind until a staff person or volunteer comes to get you the following morning. The safety of the cranes is our highest priority, so the rules are enforced. Each blind has a porta-potty. You are responsible for bringing the proper equipment to stay warm overnight.
Reservations can be made starting January 2, 2019, online or by calling 308-468-5282 between 9 a.m. and 5 p.m . Central Time, Monday - Friday. Please review the information below prior to making a reservation.
Dates for 2019:
March 15 - April 6
Tour Start Times:
4:45 p.m.
Fees :
$250.00/blind + taxes and fees
Capacity:
2
We recommend:
2 sleeping bags per person
foam or insulated pads
Extra clothing
Warm drinks and food
For additional information, check out the document below or call 308-468-5282.
How you can help, right now
Become a Volunteer
Volunteers are critical to the operations at the Iain Nicolson Audubon Center at Rowe Sanctuary. Take a look at our volunteer opportunities and consider joining this incredible team.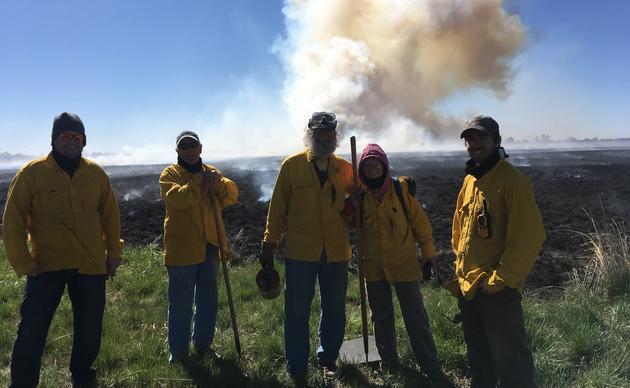 Make a Gift Today
Your generous support helps to ensure that Sandhill Cranes and other wildlife that depend on the Platte River will have this wonderful resource for years to come.
Rowe Sanctuary's Online Gift Shop
Our gift shop has a wide variety of items and your purchase supports our conservation efforts along the Platte River in south-central Nebraska.