Visit
Indoor Crane Viewing Experience
Indoor Crane Viewing Experience (evenings only)
Watch Sandhill Cranes return to their river roost from the comfort of the Iain Nicolson Audubon Center. This program begins with our "Crane Behavior Basics" class followed by crane viewing from inside the visitor center. This experience is ideal for people who may have limited mobility or are unable to stand out in the cold for multiple hours. The visitor center is wheelchair accessible. This experience is NOT ideal for photography.
Please review the information below prior to making a reservation.
$20 + taxes and fees/person. Experience lasts approximately three hours.
Pre-payment is required and can be done with Visa, MasterCard & Discover.
Note: Cancellations are refundable up to 14 days prior to your trip, but are subject to a 5% charge on your purchase total.
Where to Meet:
Meet at the Iain Nicolson Audubon Center. Directions: Take I-80 Exit 285 (Gibbon exit) and drive south two miles to Elm Island Road, turn west (right) onto Elm Island Road and travel two miles to the Iain Nicolson Audubon Center parking lot entrance located on the north side of the road.
Drive time from south Kearney to the Iain Nicolson Audubon Center is 20-25 minutes. From Grand Island, drive time is 45-50 minutes.
Map
N 40° 40.178
W 98° 53.088
What to Bring:
How you can help, right now
Become a Volunteer
Volunteers are critical to the operations at the Iain Nicolson Audubon Center at Rowe Sanctuary. Take a look at our volunteer opportunities and consider joining this incredible team.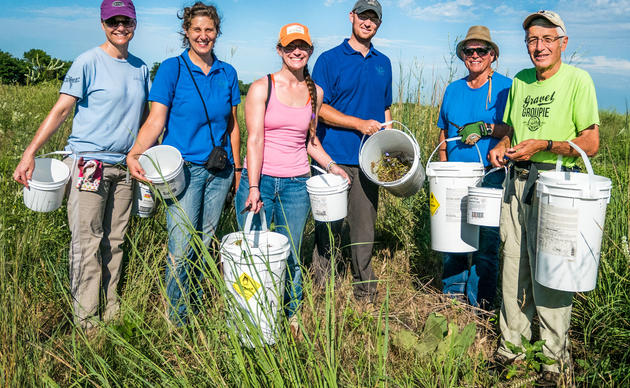 Make a Gift Today
Your generous support helps to ensure that Sandhill Cranes and other wildlife that depend on the Platte River will have this wonderful resource for years to come.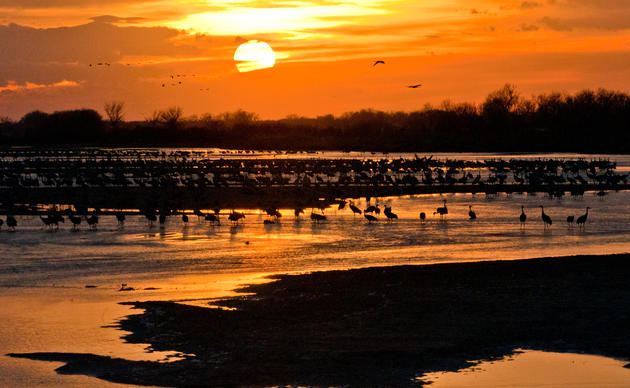 Rowe Sanctuary's Online Gift Shop
Our gift shop has a wide variety of items and your purchase supports our conservation efforts along the Platte River in south-central Nebraska.