For over 50 years, Audubon Nebraska's Crane Festival has been a destination for hundreds of wildlife lovers to experience the Sandhill Cranes.
Some people may remember past festivals as a two-to-four-day event with speakers, workshops, crane tours, and other birding experiences.
We have decided to replace the weekend festival, and instead, beginning in 2022, we're expanding it to a month-long celebration! Changes are being made to highlight one of the great animal migrations in the world. Don't worry, we will have the same breathtaking crane viewing experiences along the Platte River!
Visit Rowe Sanctuary's website to learn more about all the new and improved programs to take part in during your own migration to see the cranes!
Please be aware that ALL of our current programming is subject to change.
We will be evaluating local conditions throughout the crane migration in order to determine the extent that Rowe Sanctuary's public events and crane viewing opportunities can take place. The safety of staff, volunteers, and guests is our utmost priority.
As you begin planning for your 2022 crane viewing experience, please note that we will be working with our local health department, Two Rivers Public Health Department; the state of Nebraska; and the National Audubon Society for guidance on our safety procedures during the upcoming crane season.
All tours are subject to cancellation and refunds will be available when COVID-19 precautions change our scheduling.
How you can help, right now
Become a Volunteer
Volunteers are critical to the operations at the Iain Nicolson Audubon Center at Rowe Sanctuary. Take a look at our volunteer opportunities and consider joining this incredible team.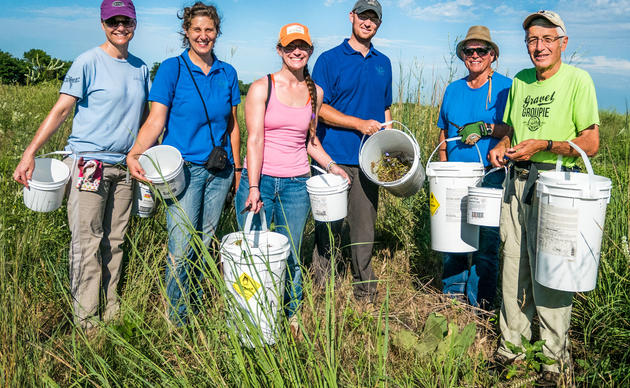 Make a Gift Today
Your generous support helps to ensure that Sandhill Cranes and other wildlife that depend on the Platte River will have this wonderful resource for years to come.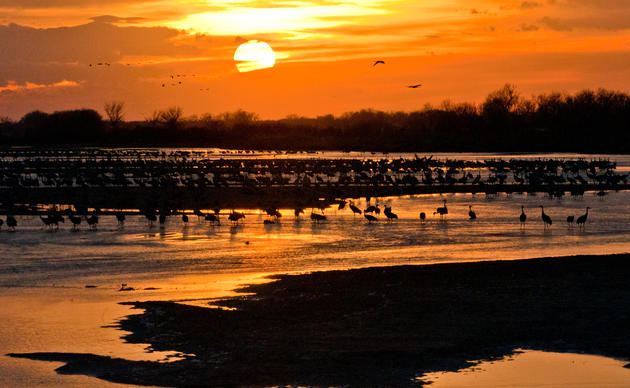 Rowe Sanctuary's Online Gift Shop
Our gift shop has a wide variety of items and your purchase supports our conservation efforts along the Platte River in south-central Nebraska.