Programs
Presentations
Presentations & Workshops
Speaker at Your Location
Audubon would be happy to speak to your group or organization. Presentations on the following topics are available:
Introduction to Rowe Sanctuary - This presentation includes an overview of Rowe Sanctuary's history, conservation and education efforts, and explores the activities and programs offered. Presentation by Staff
Cranes, Cranes Everywhere - Each spring, over a half million Sandhill Cranes congregate on the Platte River in one of the world's greatest migration spectacles. Along with these majestic birds, tens-of-thousands of bird watchers from all over the world flock to Audubon's Rowe Sanctuary to see and hear this astounding migration display. Presentation by Staff
Conserving Grassland Birds - Grassland birds are rapidly declining all across North America. Platte River prairies play an important role in the breeding cycles of these birds. Learn about efforts to conserve the grassland birds at Rowe Sanctuary. Presentation by Staff
Workshops for Adults
All workshops are conducted at Rowe Sanctuary and last around 3 hours. Costs are $10 per person with a minimum group size of 12 participants.
Discovering the Beauty of a Tallgrass Prairie (Outdoor Hike) - Take a walk and discover some of the many fascinating plants and animals that call the tallgrass prairies home.
Nature Journaling (Indoor & Outdoor Adventure) - This hands-on approach to connecting to nature need no batteries or previous experience in drawing or journaling.
Learning to bird at Rowe Sanctuary (Presentation & Hike) - Think it is too hard to learn to bird? Then this program is for you. Learn the basics of birding with a guide and become familiar with birds seen in central Nebraska.
Platte River Explore (Outdoor Adventure - seasonal) - Come get your feet wet and your spirit renewed as we explore the Platte River.
Handicapped Accessibility – Our center is handicapped-accessible. Trails are a combination of crushed limestone surfacing and mown paths.
For more information, please contact Beka Yates at 308-468-5282 or by email.
How you can help, right now
Become a Volunteer
Volunteers are critical to the operations at the Iain Nicolson Audubon Center at Rowe Sanctuary. Take a look at our volunteer opportunities and consider joining this incredible team.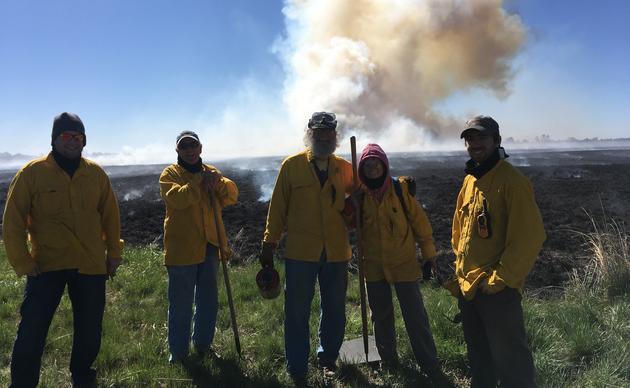 Make a Gift Today
Your generous support helps to ensure that Sandhill Cranes and other wildlife that depend on the Platte River will have this wonderful resource for years to come.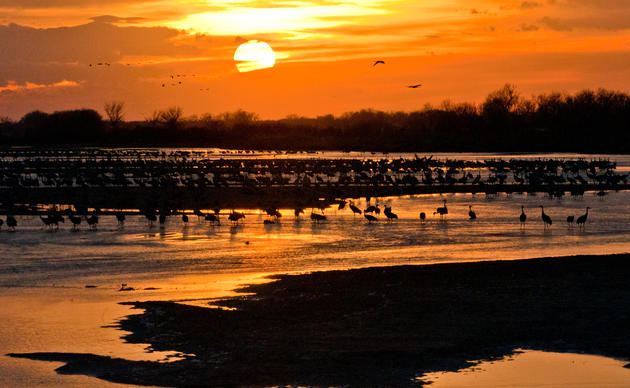 Rowe Sanctuary's Online Gift Shop
Our gift shop has a wide variety of items and your purchase supports our conservation efforts along the Platte River in south-central Nebraska.