Conservation
Rowe Sanctuary Prairies
Preserving and restoring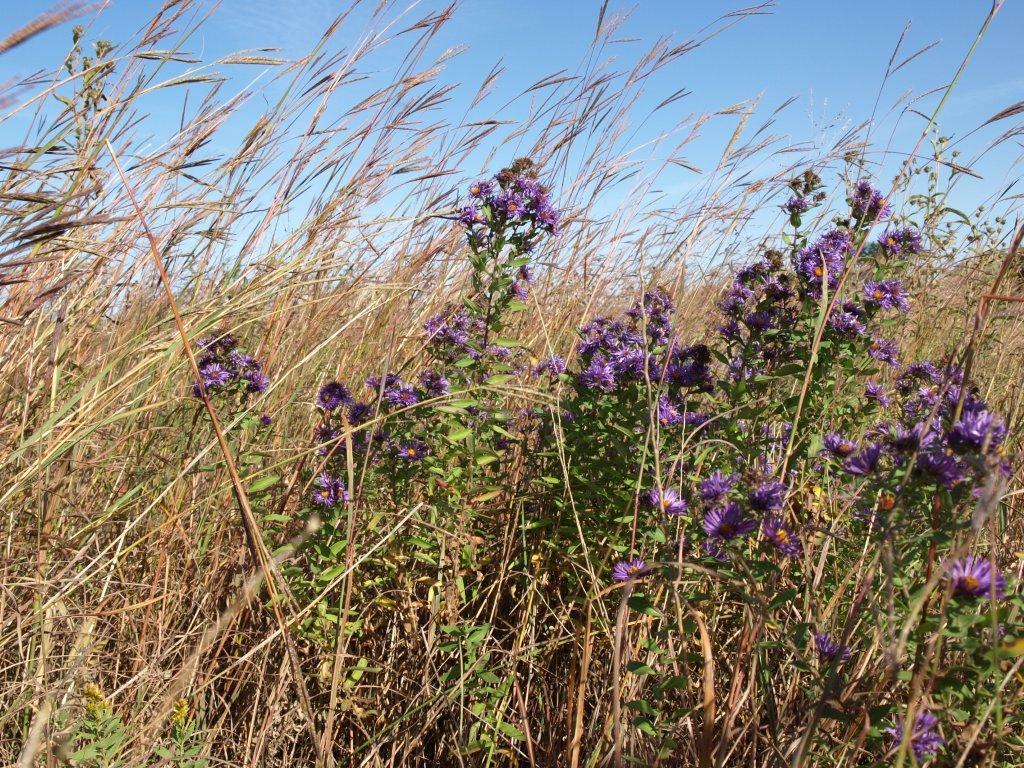 Grassland Management
More than half of the acres owned and protected at Rowe Sanctuary exist as remnant or restored native prairie providing, in combination with neighboring private property, the core piece of the largest contiguous wet meadow in this section of the Central Platte River. Grasslands along the Platte River, rich wet meadows, have all but disappeared to conversion to other uses. Today, it is estimated that only 10 percent of the historic habitat is suitable for target species. The wet meadow complex at Rowe Sanctuary is a heavily used secondary roost site and foraging area for Sandhill Cranes and Whooping Cranes and provides important nesting habitat for many grassland species including Bobolinks and Western Meadowlarks.
Grasslands at Rowe Sanctuary are managed on a rotational basis with a combination of haying, grazing, prescribed burning, rest and treatment of invasive trees and weeds.
Grassland Bird Surveys
In 2014, Rowe Sanctuary implemented a new, intensive grassland nesting bird monitoring program on all grassland tracts. The spotmapping survey methodology utilizes Geographic Inforomation System (GIS) technologies in the field and results in mappible actual bird locations. Using spatial data that describes management of the area, we are able to overlay bird detections on management units to evaluate bird response to various conservation practices.
Rowe Sanctuary Prairies
Platte River Wet Meadow Donated in Memory of George and Mildred Jackson
The Charlotte Adelman and Bernard L. Schwartz Native Prairie Preserve
John J. Dinan Memorial Bird Conservation Area
Plants for Birds
The National Audubon Society has started a "Plants for Birds" effort to encourage the planting of native grasses, flowers, shrubs, and trees to benefit birds.
How you can help, right now
Become a Volunteer
Volunteers are critical to the operations at the Iain Nicolson Audubon Center at Rowe Sanctuary. Take a look at our volunteer opportunities and consider joining this incredible team.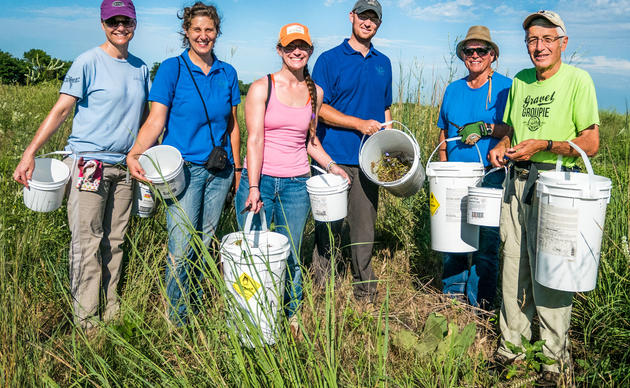 Make a Gift Today
Your generous support helps to ensure that Sandhill Cranes and other wildlife that depend on the Platte River will have this wonderful resource for years to come.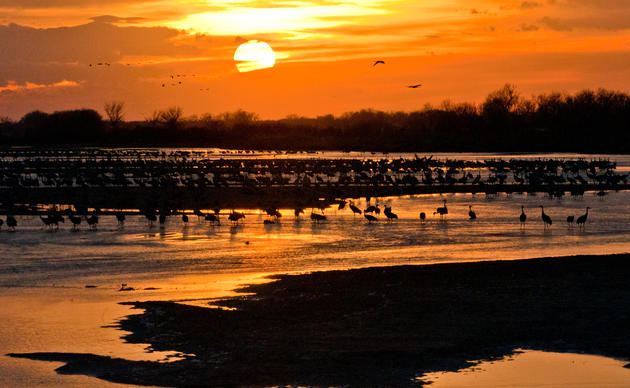 Rowe Sanctuary's Online Gift Shop
Our gift shop has a wide variety of items and your purchase supports our conservation efforts along the Platte River in south-central Nebraska.