Birds
Family Night Indoor Crane Viewing
An indoor experience for families to view cranes!
Families can enjoy a special night of crane viewing from inside the Iain Nicolson Audubon Visitor Center on Wednesday evenings during crane season. This exciting program will include special kid-friendly activities for kids of all ages, such as, interactive games, videos, crafts, etc., to enjoy as families wait for Sandhill Cranes to begin arriving on the river. As the sun sets, families can then enjoy viewing the cranes from the comfort of the visitor center. This experience generally lasts 2-3 hours.
How you can help, right now
Become a Volunteer
Volunteers are critical to the operations at the Iain Nicolson Audubon Center at Rowe Sanctuary. Take a look at our volunteer opportunities and consider joining this incredible team.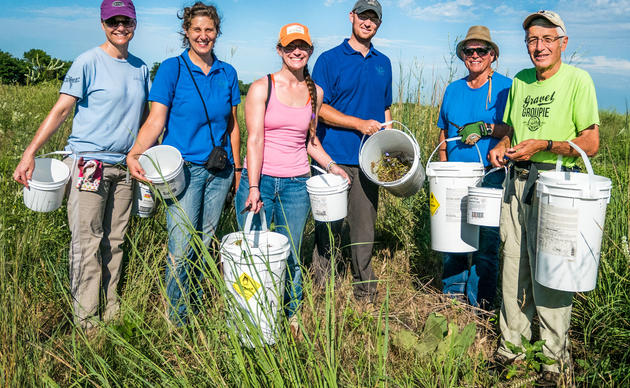 Make a Gift Today
Your generous support helps to ensure that Sandhill Cranes and other wildlife that depend on the Platte River will have this wonderful resource for years to come.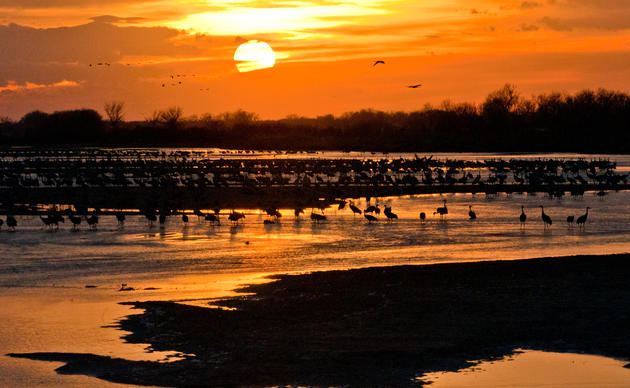 Rowe Sanctuary's Online Gift Shop
Our gift shop has a wide variety of items and your purchase supports our conservation efforts along the Platte River in south-central Nebraska.