About
Facility Rental
A picturesque visitor center located within 20 minutes of Kearney.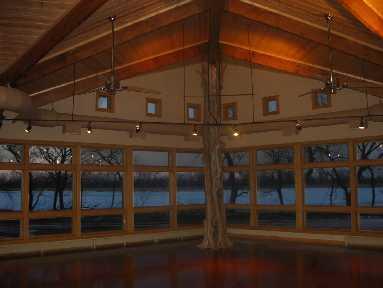 Iain Nicolson Audubon Center has two rooms available for business meetings or special events. To reserve your space call us at (308) 468-5282.
Room Rental Rates
Regular Business Hours 8:00 a.m. to 5 p.m. Monday – Friday and 1 p.m. to 5 p.m. Sunday
Business Meetings
Regular Business Hours:
(Renters are responsible for set up and clean up)
A. Education Room/Cope Hall (1,800 sq. ft.),
Theatre seating capacity - 100 people
With 8-ft tables - 60 people
Mon. – Fri.
Non Profit Organizations $75/day
Corporate/private $35/hour (Min. 3 hours)
B. Education Room & Great Hall (3,200 sq. ft.)
After regular business hours only: (Min. 3 hours, $50/hour)
5pm-10pm, Monday-Friday
9am-5pm, Saturday
5pm-9pm Sunday
Weddings/Parties/Events
After Regular Business hours only:
A. Education Room, Great Hall & Cope Hall
First two hours - $300
Each additional hour - $50/hour
Reservation Cancellation Policy
 All meeting room reservations require a signed contract and a $100 deposit by credit card.
 This deposit acts as a damage deposit and is returned upon a satisfactory inspection.
Rules
 No disposable utensils, plates, or cups are allowed, except for paper products.
 Alcoholic beverages cannot be sold without a valid liquor license.
 No mixed drinks allowed.
 We reserve the right to prohibit alcohol at any function.
 All requests to use the meeting space are subject to staff and/or board review.
 Because this building functions as a visitor center for the sandhill crane migration spectacle every spring, the meeting rooms are not available for rent March 1-April 15.
15 8-foot tables, 100 chairs, and coffee maker available. Extra chairs or tables are the renter's responsibility. All meals must be brought by the renter or supplied using a local caterer. No cooking facilities are available.
​
How you can help, right now
Become a Volunteer
Volunteers are critical to the operations at the Iain Nicolson Audubon Center at Rowe Sanctuary. Take a look at our volunteer opportunities and consider joining this incredible team.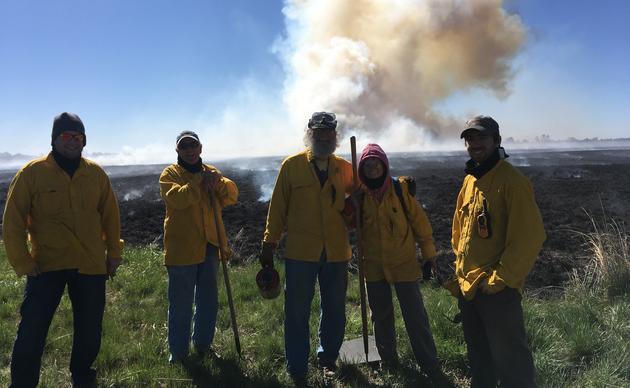 Make a Gift Today
Your generous support helps to ensure that Sandhill Cranes and other wildlife that depend on the Platte River will have this wonderful resource for years to come.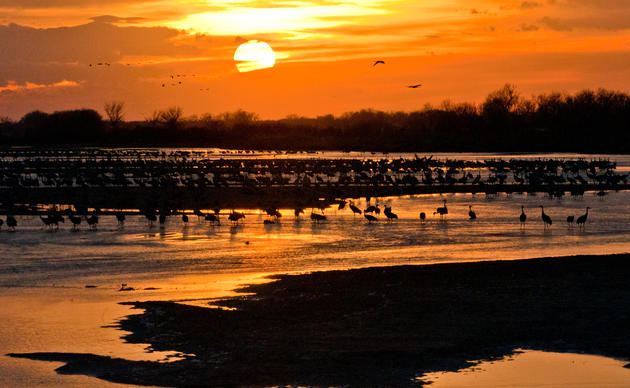 Rowe Sanctuary's Online Gift Shop
Our gift shop has a wide variety of items and your purchase supports our conservation efforts along the Platte River in south-central Nebraska.