Visit
Join Rowe Sanctuary and the Willa Cather Foundation on April 7, 2018 for this once in a lifetime viewing opportunity.
Iain Nicolson Audubon Center at Rowe Sanctuary in Gibbon, NE, and the National Willa Cather Center in Red Cloud, NE have partnered to create this amazing cultural opportunity.
Willa Cather loved the Great Plains and celebrated central Nebraska in her novel "My Ántonia". Join us for this event, which will begin at the Rowe Sanctuary at sunrise, where we will enjoy a viewing of the Sandhill Crane migration within one of the Sanctuary's blinds. Following the Crane Tour, we will travel to Red Cloud for a tour of the many Cather-related sites in and on the outskirts of town, including Cather's childhood home, and end with a visit to the Willa Cather Memorial Prairie.
Meet the bus at the Holiday Inn in Kearney to be transported to the Rowe Sanctuary before sunrise. Learn more about Willa Cather and the ecology of central Nebraska during the bus ride from Gibbon to Red Cloud, Willa Cather's childhood home.
Reserve your spots today! Register here.
Admission: $75 per person. Morning Snacks, Lunch and transportation will be provided.
How you can help, right now
Become a Volunteer
Volunteers are critical to the operations at the Iain Nicolson Audubon Center at Rowe Sanctuary. Take a look at our volunteer opportunities and consider joining this incredible team.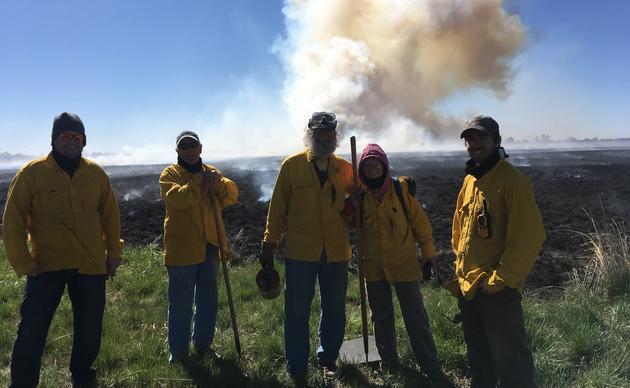 Make a Gift Today
Your generous support helps to ensure that Sandhill Cranes and other wildlife that depend on the Platte River will have this wonderful resource for years to come.
Rowe Sanctuary's Online Gift Shop
Our gift shop has a wide variety of items and your purchase supports our conservation efforts along the Platte River in south-central Nebraska.