Programs
Crane Season Programs & Events
Enhance your visitor experience
Crane Behavior Basics March 1 - April 7
March 1-March 9 - 3:30 pm daily
March 10-April - 4:30 pm daily

This 45-minute class offers a look into the common behaviors of Sandhill Cranes and how they utilize sound and body language to communicate with one another. In this class, participants will learn to recognize some of the most common behaviors and what they mean.
Cost is $10.00 per person and tickets are available online.

Habitat Tours March 1 - April 7 Every Friday, Saturday & Sunday

Tours are offered from 1:30 - 3:00 pm
Enjoy a hayrack ride around Audubon's Rowe Sanctuary with a knowledgeable guide to learn more about conservation efforts on the Platte River. The hayrack ride can be very cold so please dress appropriately.
Space is limited for this 90 minute program. Cost is $10.00 per person and tickets are sold online or by calling 308-468-5292.

Crane Carnival March 16 10:00 am - 2:00 pm
Audubon's Rowe Sanctuary is hosting the twelfth annual Family Crane Carnival. This event is a one-of-a-kind carnival for all ages with an emphasis on fun and learning. This is a great opportunity to learn about cranes. Look for hands-on activities, touchable exhibits, face painting, and much more. Don't forget to bring your camera and have your picture taken at the famous Sandhill Crane Photo Board! Cost is $5 per person or $10 per family. Reservations are not required.

Speaker Series
TBA

Off-site Programming & Events for 2019
Audubon's Nebraska Crane Festival March 21-24
In its 48th year, Audubon's Nebraska Crane Festival brings together hundreds of crane lovers from around the country to Kearney, Nebraska, to interact with a wide range of environmental speakers, take part in incredible birding trips, and experience the world's largest gathering of Sandhill Cranes!
Visit http://ne.audubon.org/birds/crane-festival.
How you can help, right now
Become a Volunteer
Volunteers are critical to the operations at the Iain Nicolson Audubon Center at Rowe Sanctuary. Take a look at our volunteer opportunities and consider joining this incredible team.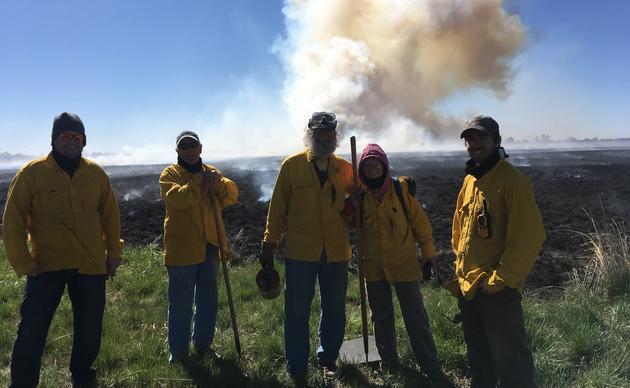 Make a Gift Today
Your generous support helps to ensure that Sandhill Cranes and other wildlife that depend on the Platte River will have this wonderful resource for years to come.
Rowe Sanctuary's Online Gift Shop
Our gift shop has a wide variety of items and your purchase supports our conservation efforts along the Platte River in south-central Nebraska.